What is it, exactly, that the transmission in your vehicle is responsible for? It ensures that that the proper amount of power gets to the wheels at any given speed. You want a transmission that's in excellent shape, and for that, you may be wondering, Where can I get transmission repair near me?
At Peacock Hyundai Hilton Head, we offer transmission service for drivers near Hardeeville, Bluffton, and Hilton Head Island. Stop in and see what we can do for you!
Transmission Service by the Experts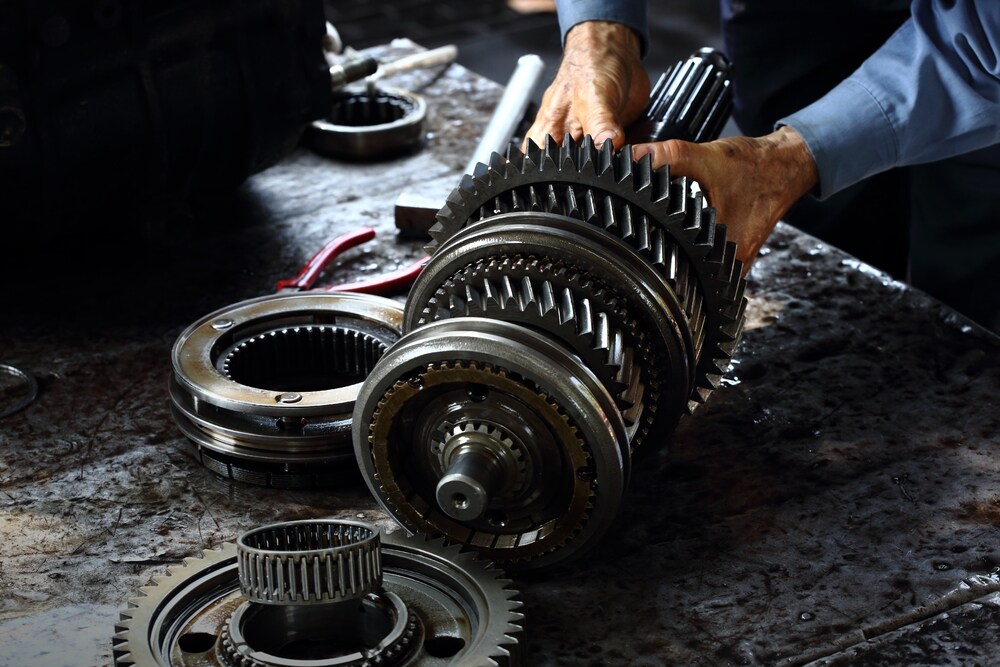 When your transmission needs repair, it's important to have a knowledgeable team at your disposal. Our technicians are highly trained and fully certified, so you can expect excellent service when you stop by our service center.
Whether your transmission is manual or automatic, dual-clutch or a CVT, we'll make sure every aspect is running as it should. We'll even check your transmission fluid to confirm that the problem isn't the result of low fluid or fluid past its prime.
When you have transmission trouble, turn to our team for expert solutions!
Signs You Need Transmission Repair
Your vehicle can't function without a healthy transmission. Luckily, you'll often notice warning signs when something isn't quite right with your transmission. If you notice any of these signs you need transmission repair, schedule service as soon as possible:
Slow Gear Shifting - Your gears should shift smoothly, seamlessly, and quickly. If you notice the process takes longer than usual, maybe with grinding or other odd noises, have it checked out.
Bad Transmission Fluid - Transmission fluid should be bright red or pink, with a translucent color and a sweet smell. If it seems dark, cloudy, and even burnt-smelling, you should have it changed.
Transmission Slipping - If your transmission is slipping in and out of gear while driving, you have a serious safety risk. Have the issue checked out immediately.
Schedule Service at Our Dealership
Is it time to have your transmission inspected? Just make an appointment at the Peacock Hyundai Hilton Head Service Center.
Our technicians will ensure that your car gets the premium experience. We'll perform your transmission repair with precision, so you can take on the roads of Hardeeville, Bluffton, and Hilton Head Island with confidence!