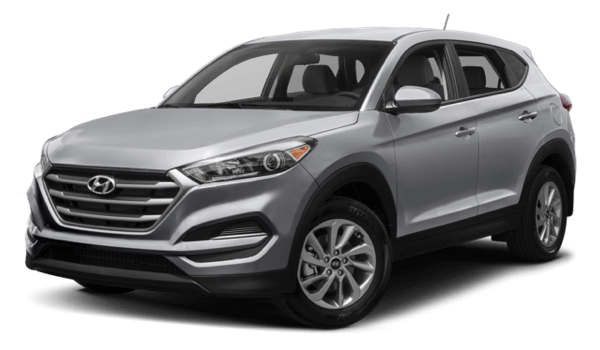 2017 Hyundai Tucson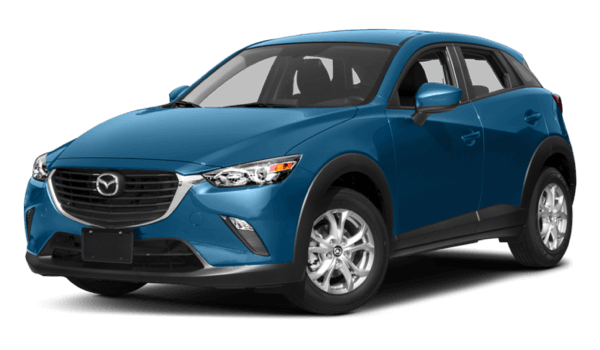 2017 Mazda CX-3
If you're in the market for a compact SUV with all the fixings, then it's hard to beat the 2017 Hyundai Tucson. A choice of high-powered engines that combine epic horsepower rates with solid fuel efficiency? Check. A range of exciting technologies to keep you entertained and informed? Check. A slew of solid safety devices to ensure that you remain protected on the open road? Check again. But if you're still having doubts, just compare the new Tucson to the 2017 Mazda CX-3.
Performance
First and foremost, the 2017 Hyundai Tucson is one impressively powerful vehicle. You can choose between either a 2.0L four-cylinder engine that produces 164 hp as well as 23 mpg city and 30 mpg highway, or a 1.6L Turbo GDI engine that gives you 175 hp as well as 26 mpg city and 32 highway. Meanwhile, the Tucson features a seven-speed EcoShift dual clutch transmission to further improve performance. On the other hand, the 2017 Mazda CX-3 offers only a single 2.0L DOHC engine that gives you 146 hp.
Smart Technologies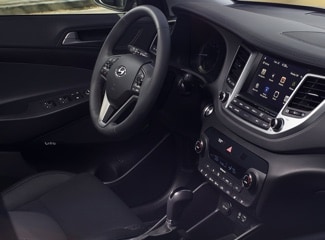 At the same time, the 2017 Hyundai Tucson also boasts a wide range of technologies to keep everybody engaged and informed throughout the drive.
2017 Hyundai Tucson: Not only does the Tucson provide AppleCarPlay that provides you with access to your own music, apps, maps, and more, but it also boasts a six-speaker audio system with stellar AM/FM/SiriusXM/CD/ MP3 options, as well as Blue Link services, which allow you to stay in tune with your car from afar via smartphone.
2017 Mazda CX-3: True, you'll get Bose Premium Audio and Mazda's patented MAZDACONNECT on the 2017 Mazda CX-3, but the CX-3 does not offer the Tucson's specially designed six-speaker audio or Blue Link.
Reliable Safety
Finally, the 2017 Hyundai Tucson comes equipped with a broad spectrum of safety devices that are designed to keep all passengers safe and sound. In addition to a blind spot detection device and an automatic emergency braking system, the Tucson also gives you rear cross-traffic alerts, a rearview camera, and a Vehicle Stability Management system to preserve your stability at high speeds. Even if the 2017 Mazda CX-3 is embedded with a blind spot monitor, a tire pressure monitor, and an assemblage of airbags, it does not come equipped with a vehicle stability management system like the Tucson.
Test Drive the New 2017 Hyundai Tucson Today
Don't take our word for all of this. Instead, explore the new 2017 Hyundai Tucson yourself by taking it out for a test drive. Just stop by our Hilton Head Hyundai dealership, at 51 Auto Mall Blvd. in Hardeeville, SC, and we'll get you set up in no time. For more information or to arrange a visit, just give us a call at (800) 494-6905 or get in touch via this online form. We hope to meet you soon at Hilton Head Hyundai!