When Hardeeville, Hilton Head Island, and Bluffton drivers set out on the search for their next new sedan, they may have a few key qualities in mind. Likely, they want a car that's powerful, spacious, and well-endowed in the tech department.
The Hyundai Sonata and the Toyota Corolla each strive to embody these qualities. In this review by the Peacock Hyundai Hilton Head team, you'll discover which manages to do so the best. Read on to learn more.
Sonata vs Corolla: Performance Power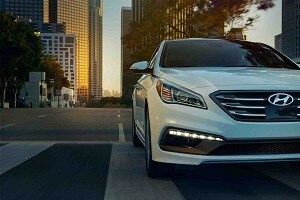 As you hit the road in your new sedan, whether you're heading to work, school, or just joy-riding, you're going to want something that really responds when you hit the accelerator.
In terms of sheer power, the Hyundai Sonata and the Toyota Corolla have something big in common: Each comes standard with a 4-cylinder engine. The difference lies in the size.
Let's take the Sonata, for example. Its inline 4-cylinder is a 2.4L. On average, it'll produce as much as 185 horsepower and 178 lb-ft of torque. So, when you hit the gas pedal, the speed will pick up quick.
The Corolla, on the other hand, has a smaller 1.8L 4-cylinder. It produces only 132 horsepower and 128 lb-ft of torque, making for a sizeable difference from the competitor.
If you're looking for performance power, the Corolla may leave you in the dust of other, bigger sedans.
You Need Room
Okay, so size isn't everything. However, when it comes to the dimension of your sedan, it is kind of a big deal. After all, without ample cabin room, you might start to feel cramped on those long drives.
The Toyota Corolla is more of a compact sedan. Its cabin has a total of 97.5 cubic feet for passengers, as well as 13 cubic feet for cargo room. This is probably fine if you fly solo a lot. However, it may be an issue when you've got friends and family with you.
The 2019 Hyundai Sonata offers quite a bit more space. It has a total of 106.1 cubic feet for passengers and a 16.3-cubic-foot trunk. For friends, family, and cargo alike, this is clearly the roomier choice.
Interior Technology Options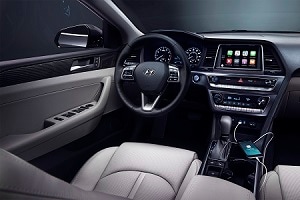 Staying connected is important, especially when you're on the go. The Toyota Corolla understands this, offering up the Entune™ audio suite in all trims. It comes with features such as hands-free calling, a touchscreen, and an available GPS system.
When you're traveling, all those features are sure to come in handy. Fortunately, you'll have options for them in the Sonata, as well.
However, the Sonata offers some bonuses, such as the Blue Link® Telematics System. Blue Link® connects your car to an app on your phone. You can start your engine, unlock doors, or turn on lights remotely. If you find doing this has used up any phone battery, you can drop your device on the sedan's available wireless charging port once you get going.
Sonata vs Corolla: Which Is for You?
Now that you know what both the Hyundai Sonata and the Toyota Corolla have to offer in terms of engine power, technology, and interior room, it should be clear that the Sonata comes out on top.
Hilton Head Island, Bluffton, and Hardeeville drivers can learn more about the Sonata when they get behind the wheel. Contact Peacock Hyundai Hilton Head to schedule your test drive now.