Faced with a choice between the
2016 Hyundai Sonata
and the
2017 Hyundai Elantra
, drivers from Savannah, Beaufort, Hilton Head might feel themselves overwhelmed: both these cars marry reliably powerful engines with excellent fuel efficiency, stylish exterior design with comfortable interiors, and information technologies with advanced safety systems. To be sure, you can't go wrong with either of these cars, but there are some important differences that might make choosing between them a little easier.
Trim Choice and Price
Perhaps the greatest difference between the 2016 Hyundai Sonata and the 2017 Elantra involves trim choice and price. 
The 2016 Hyundai Sonata - With the Sonata, the choices seem almost boundless. The vehicle comes in six distinct trims, and prices ranges widely. For example, the base-line SE is priced at $21,750, while the Sport enters the market at $23,400 and the Eco starts at $23,725. However, at the upper end, the Sport 2.0T is available for $28,925, while the Limited 2.0T costs $34,075. 


The 2017 Hyundai Elantra - The Elantra offers far fewer choices, with two trims: the SE ($17,150), and the Limited ($22,350).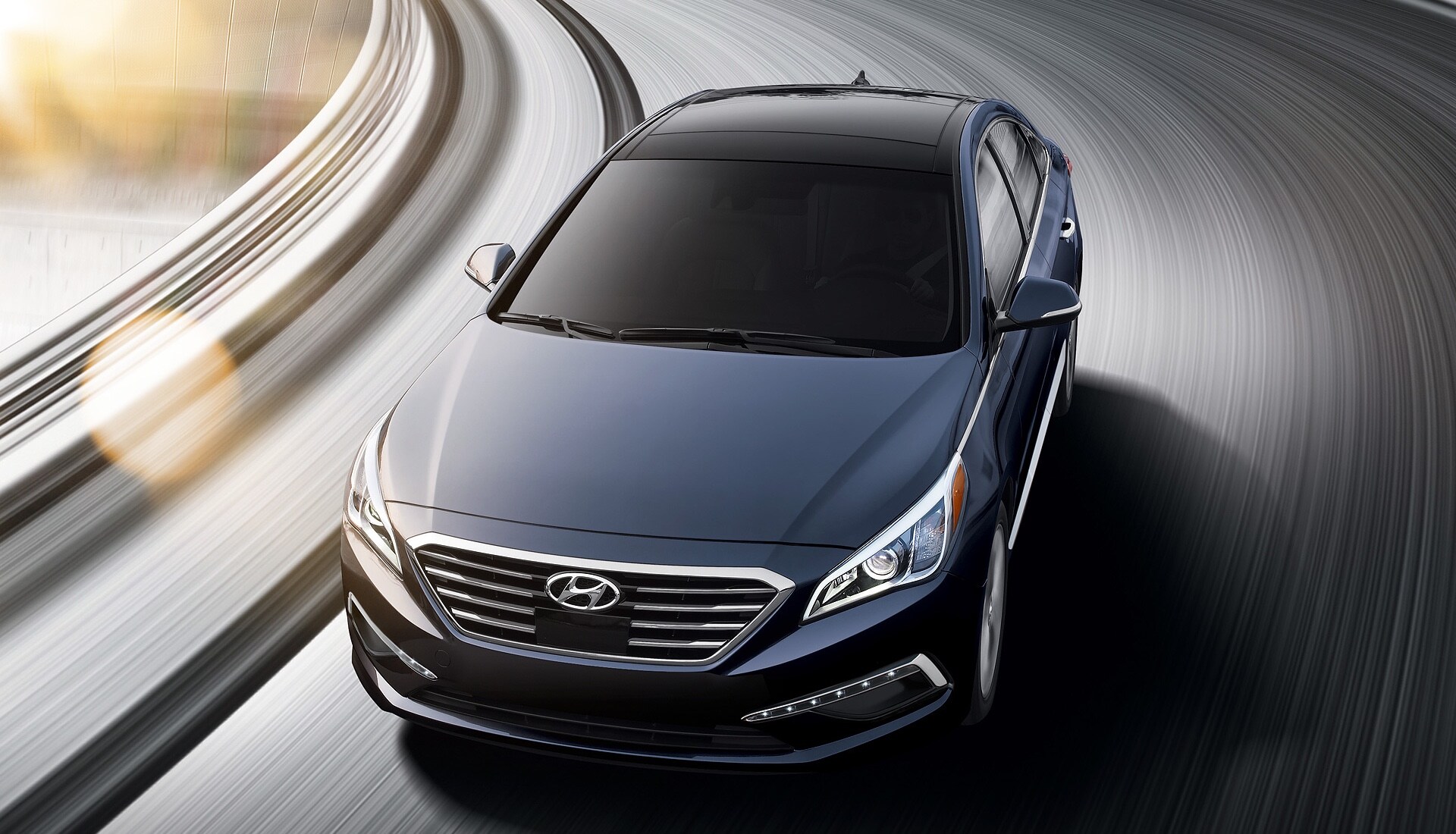 Engine Strength 
Because of the wide range of trim choices offered by the Sonata, drivers are given ample choice when it comes to engine as well, while the Elantra offers a single but reliably powerful engine. 
The 2016 Hyundai Sonata - Drivers from Savannah, Beaufort, and Hilton Head can take their pick of an Inline 4-Cylinder engine, which powers the SE, Sport, and Limited and gets 185 hp, and an Inline 4-Cylinder Twin-scroll Turbo engine, which runs the ECO, Sport 2.0 T, and Limited 2.0T and gets 245 hp (and 178 hp in the Eco). 


The 2017 Hyundai Elantra - Both the SE and the Limited run on a 2.0L Atkinson Cycle 4-cylinder engine, which may only generate 147 hp but realizes an unbelievable 38 mpg on the highway. 
Interior Design 
Likewise, the 2016 Hyundai Sonata and the 2017 Hyundai Elantra are also importantly distinct when it comes to interior space, and especially passenger and cargo volume. 
The 2016 Hyundai Sonata - Where the Sonata offers a wide variety of engine power depending on trim, each trim offers the same generous amount of interior passenger and cargo volume: 106.1 cubic feet for riders, and 16.3 cubic feet for luggage. 


The 2017 Hyundai Elantra - The SE and the Limited offer a slightly less but still impressive 95.8 cubic feet of passenger volume and 14.4 cubic feet of cargo space.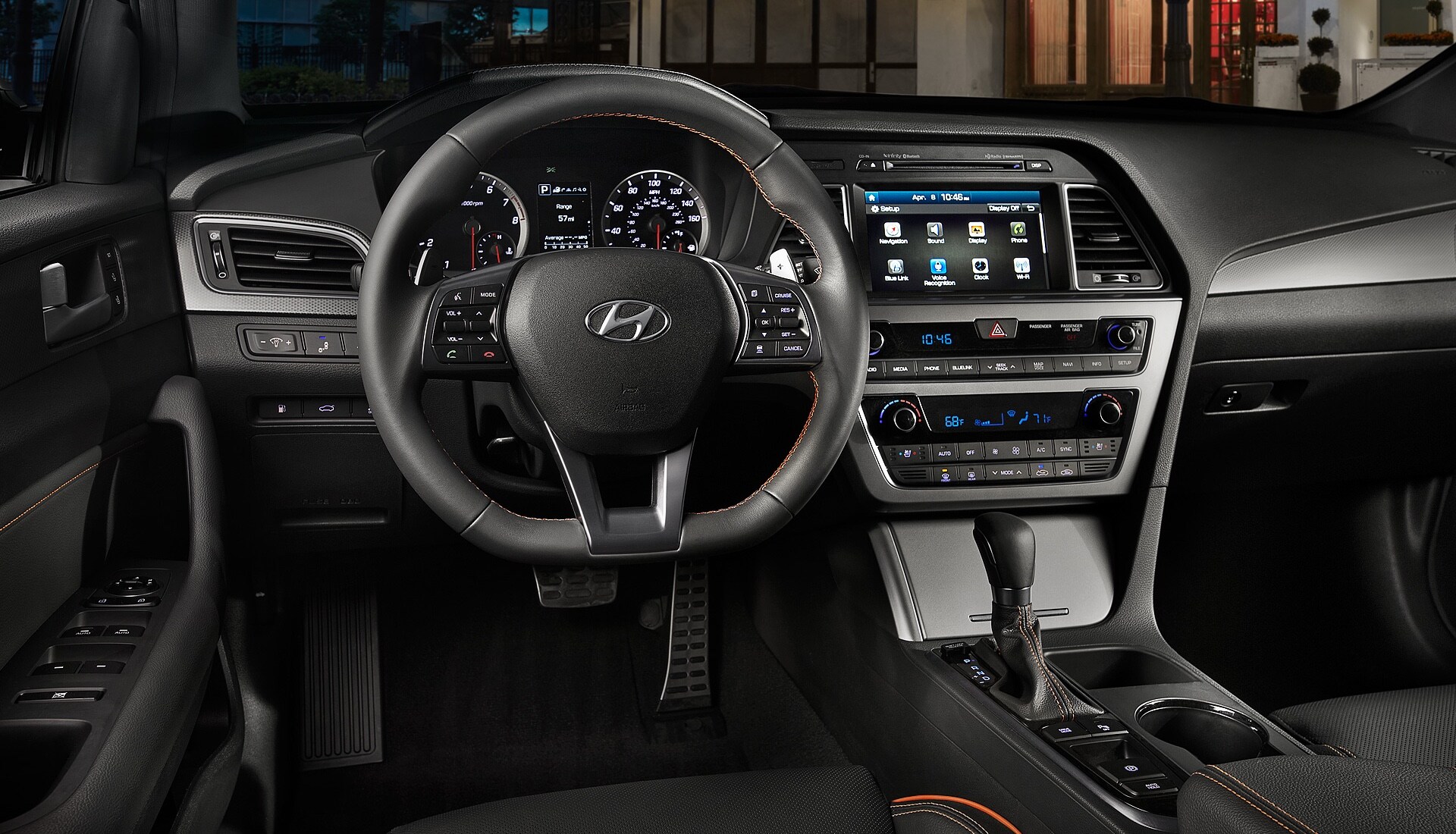 Visit Hilton Head Hyundai to See These Cars in Action! 
Drivers from Savannah, Hilton Head, and Beaufort are cordially invited to test drive either the Sonata and the Elantra. Simply give us a call-we can be reached at 800-494-6905-or stop by our
Hilton Head Hyundai
dealership at 51 Auto Mall Blvd. in Hardeeville, SC.