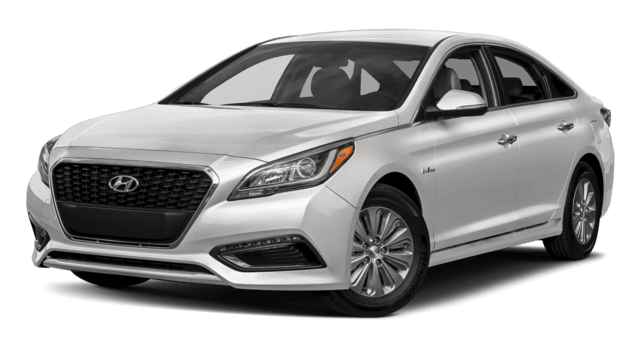 2017 Kia Optima Hybrid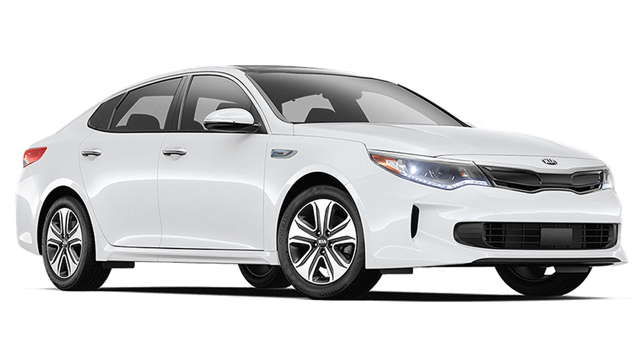 2017 Hyundai Sonata Hybrid
Are you a green driver looking for a vehicle that will allow you to combine your desire for eco-friendliness with solid engine power, alongside the very best in sophisticated entertainment technologies and reliable safety systems? If yes, then listen up: the 2017 Hyundai Sonata Hybrid was designed with you in mind. Not only will you get the latest in green driving technology, but you will also enjoy one of the market's best sound systems and an array of intelligent safety features. Having doubts? Just compare the Hyundai Sonata Hybrid to one of its competitors, the 2017 Kia Optima Hybrid, to see how superior this new Hyundai is.
Engine Performance
First of all, the Hyundai combines power and efficiency in the form of a single impressive hybrid drivetrain.
2017 Hyundai Sonata: Not only does the Hyundai model have an electric drivetrain whose 38 kW (51 hp) battery and 2.0L four-Cylinder (154 hp) engine ensure an awesome 193 hp overall, but the car can also get  32 mpg combined city/highway if it is outfitted with a gas engine. Meanwhile, it can achieve as many as 42 mpg when equipped with a hybrid engine, and it features six-speed automatic transmission with SHIFTRONIC.
2017 Kia Optima Hybrid: Yes, it's true that that Kia Hybrid boasts an impressive combined horsepower rating of 192 and solid efficiency levels-it gets 39 mpg in the city and 46 on the highway-but it does not offer the Sonata's six-speed automatic transmission with SHIFTRONIC.
Technology
There's the 2017 Hyundai Sonata Hybrid's thrilling entertainment technology to take into consideration, too. Alongside devices like Apple CarPlay and Android Auto, which give you constant connectivity to friends and family on the road, the Hyundai Sonata Hybrid will put an Infinity AM/FM/SiriusXM/CD/MP3 audio system that features nine powerful speakers, a mega-powerful subwoofer, and even a 400-watt external amplifier at your finger tips. Lower trim levels of the 2017 Kia Optima Hybrid, on the other hand, only provide you with a six-speaker audio system, even if they will provide you and your passengers with Android Auto and Apple CarPlay.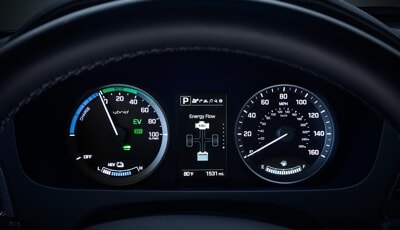 Safety
Finally, the 2017 Hyundai Sonata Hybrid is one of the safer vehicles around, with a reliable spectrum of safety systems and devices. For example, the Hyundai comes with a rearview camera, lane departure warnings, blind spot detection, a rear cross-traffic alert system, and a web of airbags that work in tandem to keep you and your passengers as safe as possible. Meanwhile, the 2017 Kia Optima Hybrid does feature rear cross-traffic alerts, a rearview camera display, and blind spot detection, but it doesn't offer up the same assemblage of airbags as the Hyundai.
Test Drive the 2017 Hyundai Sonata Hybrid at Hilton Head Hyundai!
If you're interested in exploring this new Hyundai Sonata Hybrid for yourself, you can do so by visiting our Hilton Head Hyundai dealership at 51 Auto Mall Blvd. in Hardeeville, SC. Or, you can always schedule a visit by giving us a call at (800) 494-6905 or filling out and sending this easy-to-complete online form. Don't delay: visit Hilton Head Hyundai today!