For the last few years, Hyundai has raced well ahead of the pack in its ability to offer Savannah, Hilton Head, and Beaufort drivers vehicles that offer a stunning range of choice for spectacularly low prices. The 2017 Sante Fe is no exception. Power and performance, 21st-century technology, and ample interior space-enough for 6-7 passengers-distinguish the Sante Fe, even among other Hyundai vehicles, while a sizable choice of trims offers something for everybody. Just see why:
A Choice of Trims
The 2017 Hyundai Santa Fe features a selection of affordable trims, each with its own special perks:
Though each of the 2017 Santa Fe trims boast 290hp engines, they are unique in terms of their performance and their ample size:

The Santa Fe SE provides 7 seats, and it gets 18mpg in the city and 25 on the highway. The SE also comes with stunning, 18-inch alloy wheels.

The Santa Fe Limited includes 6 seats and gets 18mpg in the city as well as 25 on the highway. Additionally, the Limited lights up the road with front LED fog lights and LED taillights, and its dual power side mirrors with turn-signal indicators increase your safety.

The Santa Fe SE Ultimate has 7 seats and achieves 17mpg in the city and 23 on the highway. But the SE Ultimate also offers "Ultimate" liftgate badging, 19-inch alloy wheels, and a panoramic sunroof to let the sunlight-or moonlight-in.

The Santa Fe Limited Ultimate offers 6 seats, with an engine promising 17mpg in the city and 23 on the highway. Like the SE Ultimate, the Limited Ultimate delivers "Ultimate" liftgate badging and 19-inch alloy wheels, but it also features a top-of-the-line exterior door trim with silver-painted accents.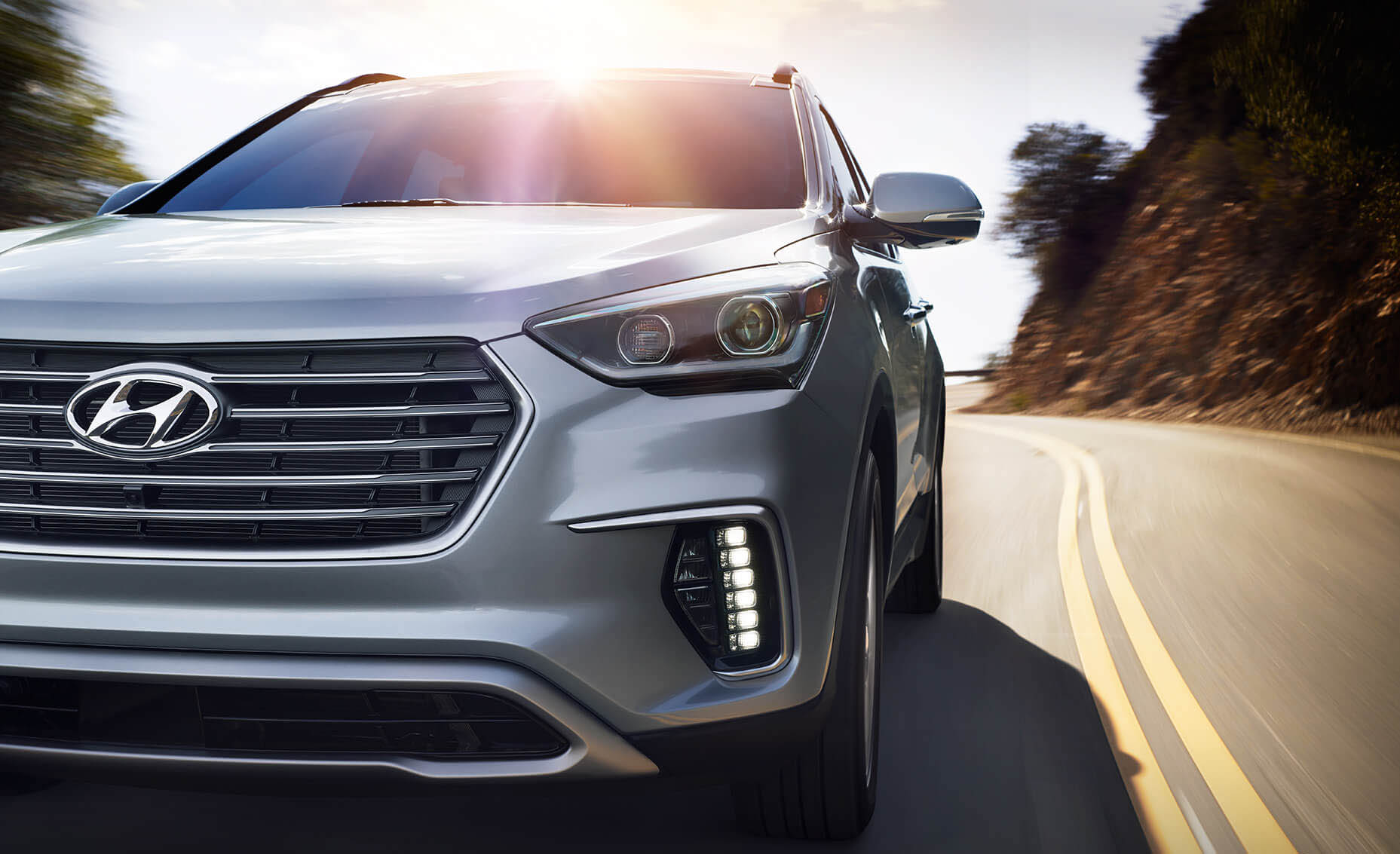 A Choice of Responsibility
Modern drivers, like those from Hilton Head, Savannah, and Beaufort, tend to choose vehicles that combine power with efficiency and come with engines that are both high-performing and eco-friendly, and the new 2017 Santa Fe excels in this regard:
The Santa Fe trims each run on a 3.3L V6 engine that not only achieves 290hp but gathers 252lb-ft of torque and provides 5,000lbs of towing capacity.

6-speed automatic transmission maximizes fuel economy, especially in tandem with an overdrive lock-up torque converter, which generates an especially high fuel economy on the highway.

Dual Continuously Variable Valve Timing and Gasoline Direct Injection systems increase the sensitivity of the engine, ensuring that gasoline is used responsibly and efficiently.

The Drive Mode Select feature provides three different driving modes-Eco, Normal, and Sport-thereby letting you choose the best steering feel and letting the vehicle choose a throttle response to mirror your driving style.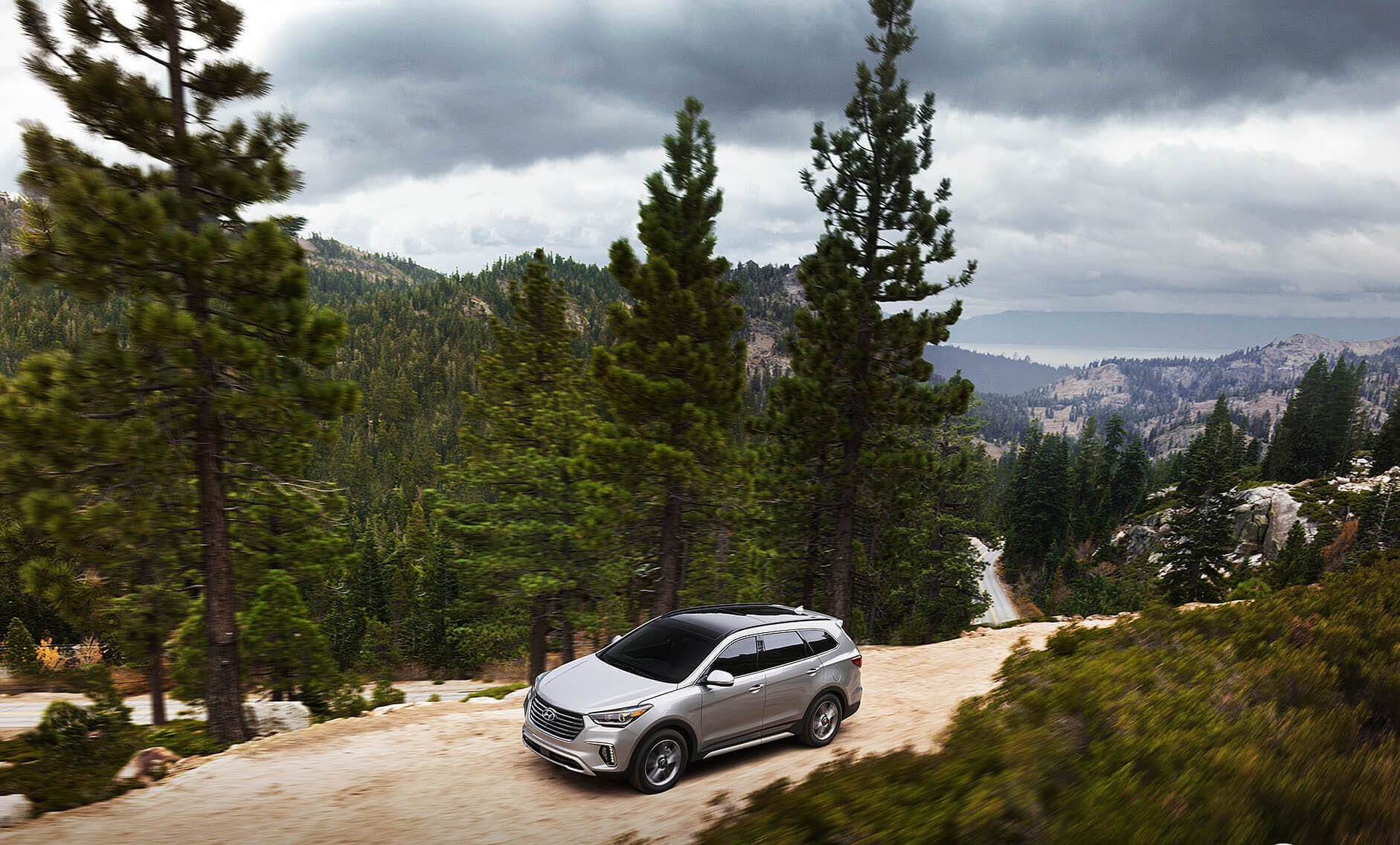 A Choice of Features
But that's not all: the new Hyundai Santa Fe vehicles present an almost inexhaustible list of shared features. Here's a very short selection:
A Multi-view camera system that provides you with comprehensive understanding of your surroundings;

SiriusXM Travel Link, which allows you to locate landmarks, destinations, and even nearby gas stations;

AM/FM/CD/MP3, HD Radio Technology and SiriusXM Satellite Radio for the widest selection of music and news;

Android Auto for smartphone connectivity, and Smart Cruise Control for driving assistance;

Clari-Fi Music Restoration Technology for high-quality listening;

115-volt power outlets to let you recharge your mobile devices.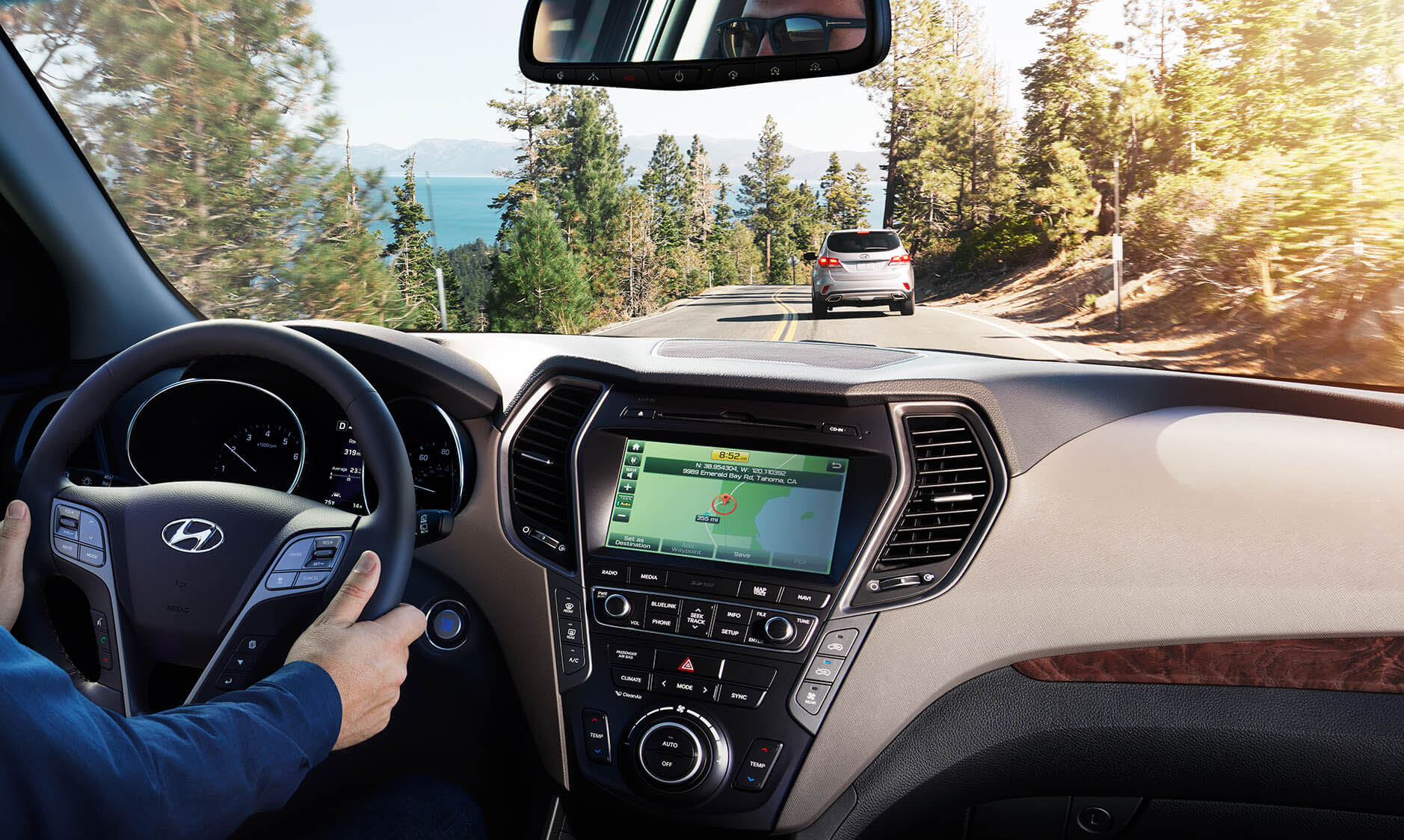 A Choice of Space
Just as the 2017 Santa Fe promises to provide Savannah, Beaufort, and Hilton Head drivers with a generous array of features, the vehicle also offers a choice of passenger room and interior arrangement:
The 2017 Sante Fe provides 146.6 cubic feet of passenger volume, and 80 cubic feet of cargo volume, with a total interior volume of 160.1 cubic feet. All this translates into ample interior space-enough for 6-7 passengers, depending on which trim you choose.

But the 2017 Santa Fe is also a versatile vehicle, and with its 40/40/40 split-folding design, the flexible second-row seating allows you to choose exactly how much space is available for cargo and passengers.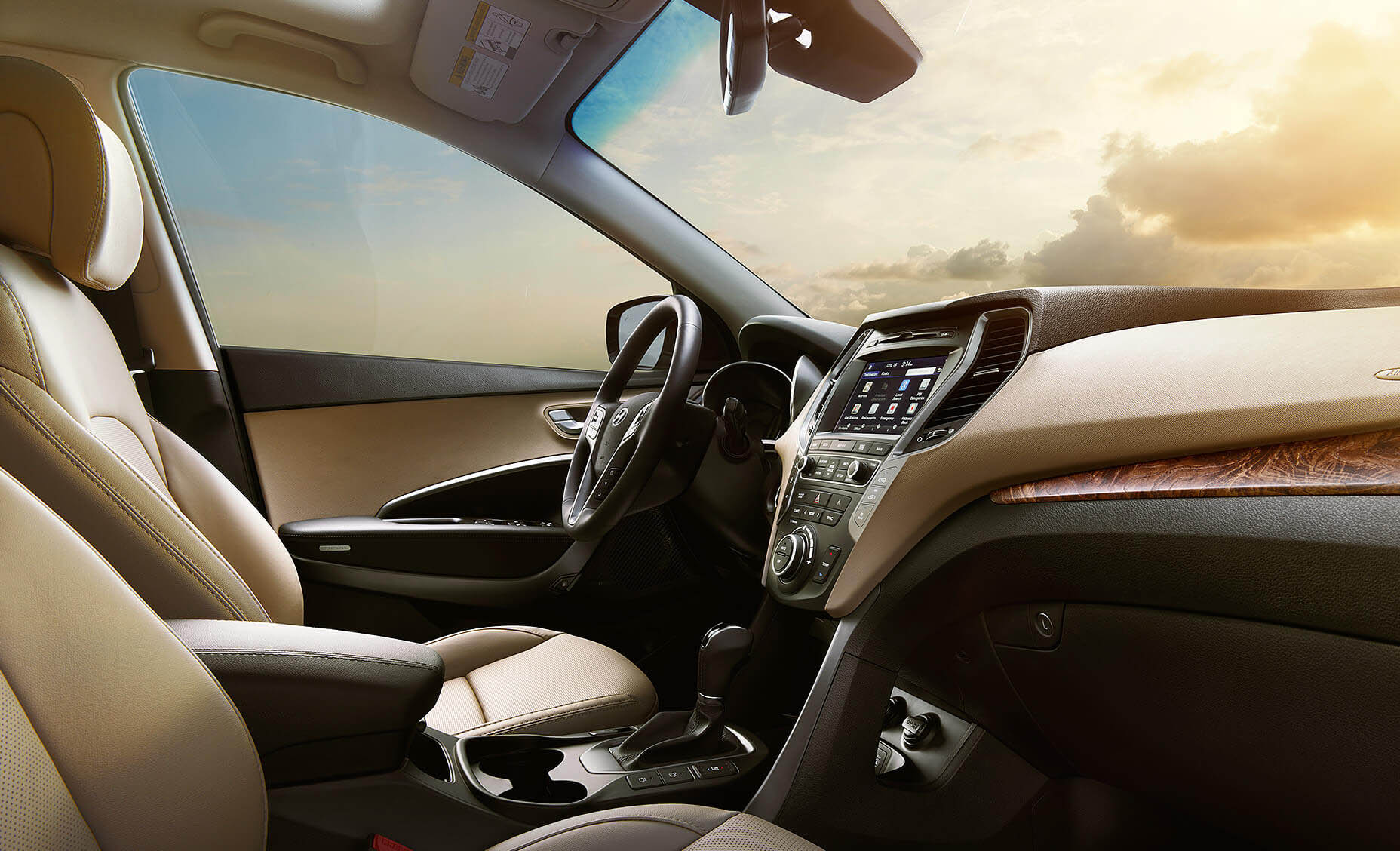 A Choice of Price
Finally, the new Hyundai Santa Fe models provide Hilton Head, Beaufort, and Savannah drivers a choice in price:
The 2017 Santa Fe SE starts at $30,800.

The Sant Fe Limited enters the market at $34,950.

Adding to the many features and benefits of the SE, the SE Ultimate is priced at $38,700.

As the high-end trim, the Limited Ultimate starts at $39,400.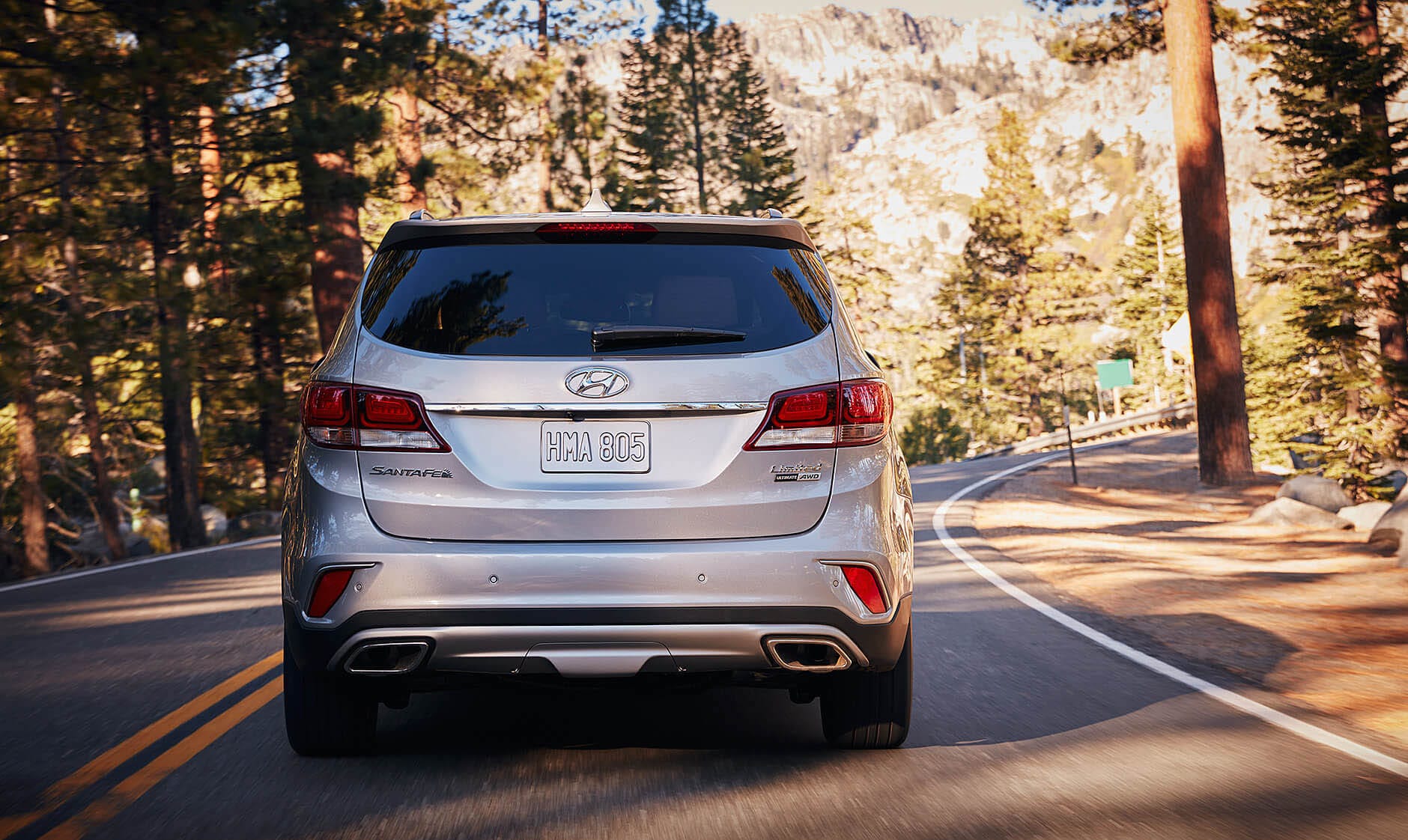 Experience Choice at Hilton Head Hyundai
To explore your choices in person, stop by our Hilton Head Hyundai dealership at 51 Auto Mall Blvd in Hardeeville, SC, or give us a call at 800-494-6905 to arrange a test drive. Experience Hyundai. Experience choice.