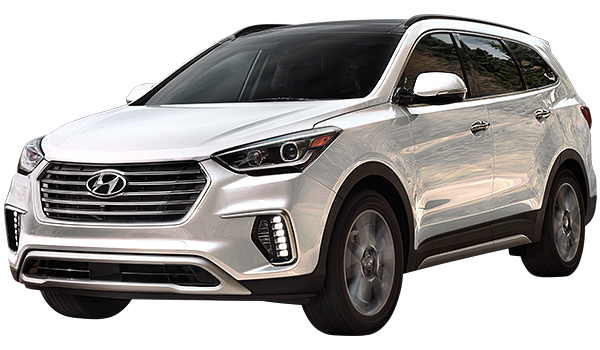 2017 Hyundai Santa Fe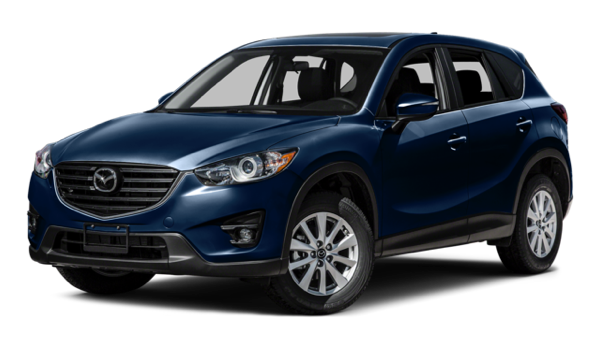 2016 Mazda CX-5
Fantastic performance, spacious amenities, and comprehensive safety technology make choosing the
2017 Hyundai Santa Fe
a very easy decision! It's an SUV meant to take charge on the road and in all weather, yet do so in a stylish and smooth manner. When compared to the 2016 Mazda CX-5, drivers will immediately see why Hyundai is clearly the leader in design and comfortability. To be sure, let's compare these two cars a little closer.  
Premium Performance 
The 2017 Hyundai Santa Fe has incredible force packed into its compact frame. A 290-hp 3.3L V6 engine with 252 lb. ft. torque, combined with FWD or AWD six-speed automatic SHIFTRONIC® transmission, makes it a formidable presence in every situation. Hill start and downhill brake assists, and a towing capacity of 5,000 lbs. are additional reasons to love this vehicle. 
The 2016 Mazda CX-5
, however, doesn't have the same oomph. Whether powered by a 155-hp 2.0L engine with 150 lb. ft. torque, or a 184-hp 2.5L engine with 185 lb. ft. torque, it's a disappointment. Six-speed automatic or manual transmission, and only a 2,000 lbs. towing capacity aren't impressive, and neither is the un-enhanced driving dynamics.  
Spacious Features 
More room and nicer details make the 2017 Hyundai Santa Fe a much better choice than the 2016 CX-5: 
2017 Hyundai Santa Fe: Everyone will appreciate the ample space in the 2017 Hyundai Santa Fe, which has front 56.7" hip, 59.4" shoulder, and 41.3" leg room, and rear 55.4" hip, 58.3" shoulder, and 40.4" leg room. Cargo volume is also generous at 40.9-80. cu. ft. Eight-way power adjustable driver's seating and four-way power adjustable passenger seating, four 12V outlets, cargo underfloor storage, and a third row that increases passenger seating to six or seven strongly heighten the appeal.  
2016 Mazda CX-5: There's not as much comfortability in the 2016 Mazda CX-5, due to front 55.2" hip, 57.5" shoulder, and 41" leg room, and rear 53.7" hip, 55.5" shoulder, and 39.3" leg room. Less space is also available for luggage, necessities, and groceries, since the cargo volume range is only 34.1-64.8 cu. ft. The manual driver and passenger seating has lower options, there's not as many 12Vs and additional storage, and the five-passenger room puts a sharper limit on your party size.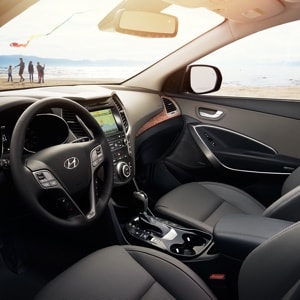 Strong Safety 
Lane change assist, blind spot monitoring, and rear cross-traffic alert are amongst the highlights of the 2017 Hyundai Santa Fe's driver assistance measures. A fantastic Dynamic Bending Light system, 360° camera, and automatic emergency braking with pedestrian detection are some of the additional options that emphasize this SUV's strong attention to peace of mind. There aren't as many of these features available for all of the CX-5's trims, further decreasing its appeal and value. 
Take Your 2017 Santa Fe Home from Hilton Head Hyundai  
Set up a test drive at Hilton Head Hyundai, to experience the 2017 Santa Fe up close and personal! Our
51 Auto Mall Blvd., Hardeeville, SC
. showroom is open Monday through Saturday, from 9 a.m to 8 p.m., and on Sunday from 1 p.m. to 5 p.m. Experience how the Santa Fe is better suited than the Mazda CX-5 for your busy life on the road!