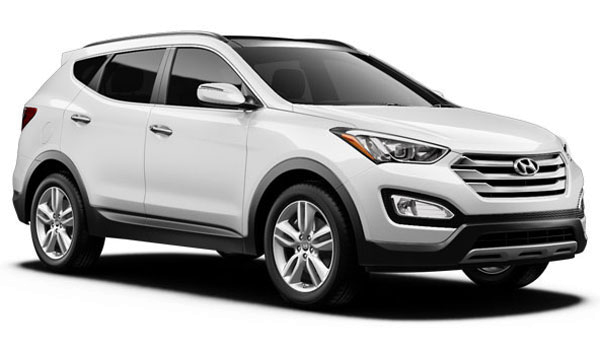 2016 Hyundai Santa Fe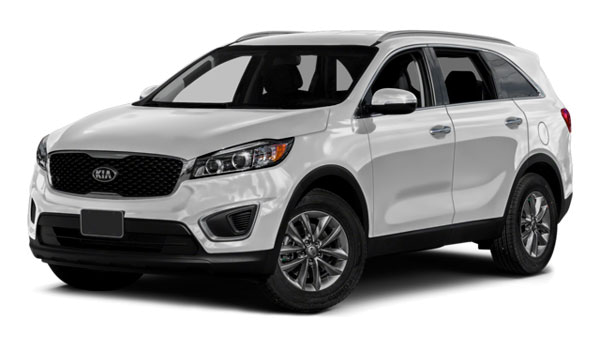 2016 Kia Sorento
Families across the Savannah, Beaufort and Hilton Head Island area in search of a functional, safe, and dependable vehicle are undoubtedly considering both the 2016 Hyundai Santa Fe and the 2016 Kia Sorento. Both vehicles offer impressive economy, stunning looks and connective technology, but a simple comparison will show that the Santa Fe provides more value and is best suited to the ever changing needs of your family. Stop into Hilton Head Hyundai and speak with one of our friendly sales representatives today to see all of the things the Santa Fe can do firsthand.
Power and Performance
The Sorento offers a base 2.4L I-4 engine that puts out 185 hp and 178 lb-ft of torque while the Santa Fe comes standard with a 3.3L V6 engine that puts out an exciting 290 hp and 252 lb-ft of torque. Whether you need to overtake another vehicle on the road or overcome obstacles off of it, the Santa Fe offers the power and response that you can count on. It also allows you to tow up to 5,000 pounds while the Sorento only offers a towing capacity of 2,000 pounds.
Interior Dimensions
If you require seating for up to seven passengers, the Santa Fe is the choice for you. You will need to pay extra to upgrade from seating for five to seven if you choose the Sorento. The Santa Fe offers more cargo volume as well with up to 80 cubic feet of space compared to 73.5 feet. This remains the case even when all the seats are occupied. The Santa Fe's rear cargo volume is 13.5 cubic feet compared to the Sorento's 11.3 cubic feet.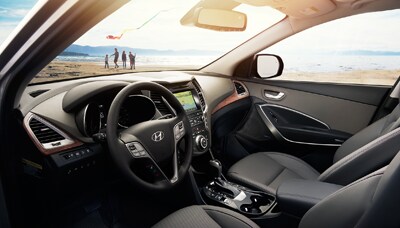 Safety
There is simply no comparison between these two vehicles when it comes to safety. The Santa Fe offers a clear advantage with available blind spot detection, rear cross-traffic alert, lane change assist, downhill brake control, rear parking sensors and a rearview camera. The Sorento doesn't offer a single one of these features. With the Santa Fe, you also have the peace of mind that comes with knowing you are protected by an energy absorbing steering column, driver and front seat side impact air bags, a driver's knee airbag, side curtain airbags with rollover sensors, and driver and front passenger multistage airbags.
See the Difference for Yourself
To see how the 2016 Hyundai Santa Fe is superior to the 2016 Kia Sorento in just about every way, stop into our dealership and take one for a test drive like so many Savannah, Beaufort and Hilton Head Island drivers already have done. It offers more functionality, advanced safety features and interior volume for your family and cargo. Our flexible financing options may make owning the Santa Fe of your choice easier than you suspect and you can now apply for financing online so that all you need to do when you arrive is pick the vehicle you want and drive away with it. Contact us today to learn more!