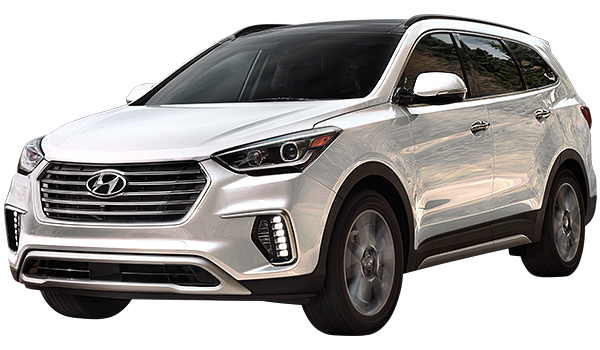 2017 Hyundai Santa Fe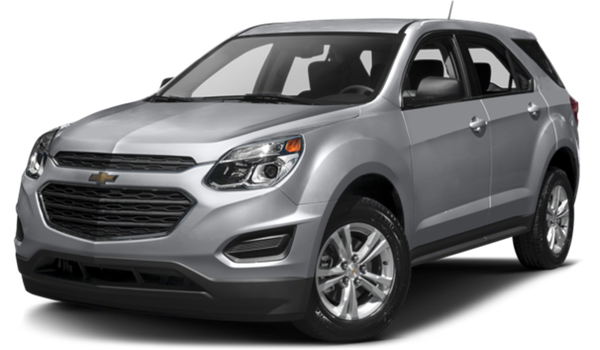 2016 Chevrolet Equinox
We at Hilton head Hyundai are thrilled to introduce one of the most exciting vehicles of the season: the 2017 Hyundai Santa Fe. Not only does the Santa Fe give you unequalled performance specs, but it also comes equipped with abundant space for you to stretch out and a wide range of safety systems as well. To see how truly unparalleled the Santa Fe is, just compare it to one of its competitors, the 2017 Chevrolet Equinox.
Power
First of all, the Santa Fe is one powerful beast of a machine.
The 2017 Hyundai Santa Fe - Each of the Santa Fe trims offers a 3.3L V6 engine that can produce 290 hp as well as 252 lb-ft of torque, while also boasting the ability to tow 5,000 lbs. At the same time, the Santa Fe comes outfitted with a specially designed Drive Mode Select system, which provides you with three different driving modes-ECO, Sport, or Normal-allowing you to select the ideal mode for your driving conditions.
The 2016 Chevrolet Equinox - It's true that the Equinox offers up some decent efficiency rates, but it possess only a much smaller engine-its 2.4L 4-cylinder engine is standard-that only enables you to pull 1,500 pounds.
Dimensions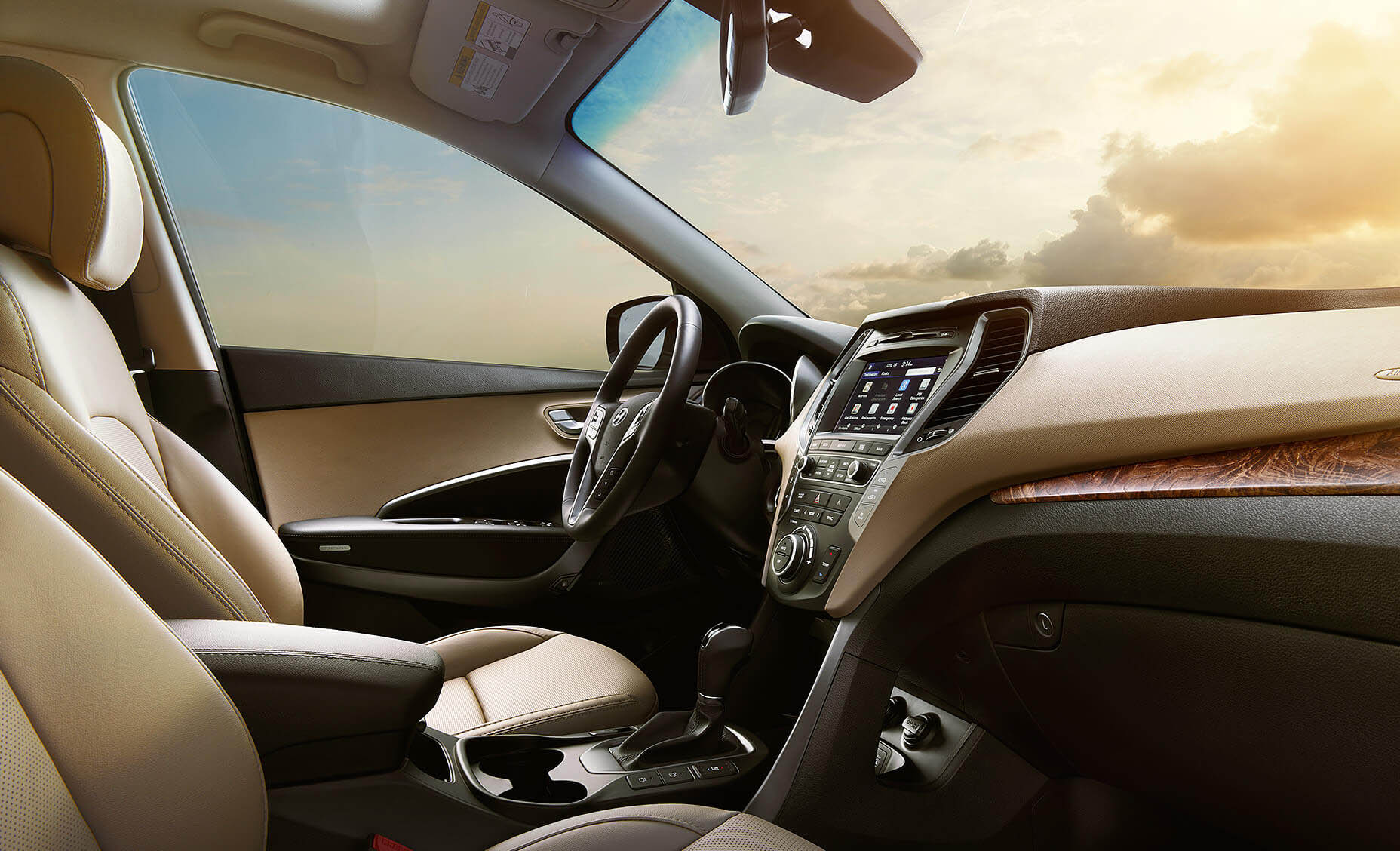 Then, there's the Santa Fe's ample interior space.
The 2017 Hyundai Santa Fe - The Santa Fe provides you and your passengers with ample seating-there's room for 6-7 passengers-but it also gives you 146.6 cubic feet of total passenger volume and 80 cubic feet of cargo volume. What this means is that you're never going to by shy of space in the Santa Fe.
The 2016 Chevrolet Equinox - The Equinox, on the other hand, only gives you 99.7 cubic feet of total passenger room, and 31.5 cubic feet of total cargo volume. Obviously, there's really no comparison here.
Technology
Finally, the Santa Fe is an impressively smart vehicle.
The 2017 Hyundai Santa Fe - On the one hand, you'll get an Android Auto system, which lets you plug your smartphone into your Santa Fe, making it possible to access your own music, apps, maps, and more. On the other, its Clari-Fi technology promises top-notch sound quality. Meanwhile, you can rely on streaming internet radio stations like HD Radio Technology and a SiriusXM Satellite Radio to give you an ever wider range of music offerings.
The 2016 Chevrolet Equinox - Sure, the Equinox has Chevrolet MyLink and a WiFi system, but it possesses neither Clara-Fi or the Santa Fe's particular smartphone-compatible system.
Test Drive the Santa Fe Today!
Best of all, you can test drive this exciting car yourself simply by visiting our Hilton Head Hyundai dealership at 51 Auto Mall Boulevard in Hardeeville, or by giving us a call at 800-494-6905. On the other hand, you can also get in touch by just shooting us a quick email using this easy-to-complete online form. So, don't wait any longer: experience the 2017 Hyundai Santa Fe today at Hilton Head Hyundai.