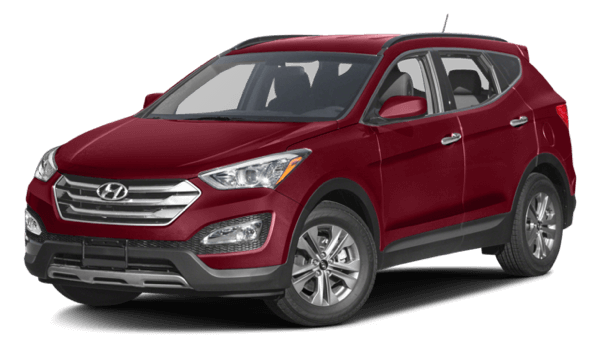 2016 Hyundai Santa Fe Sport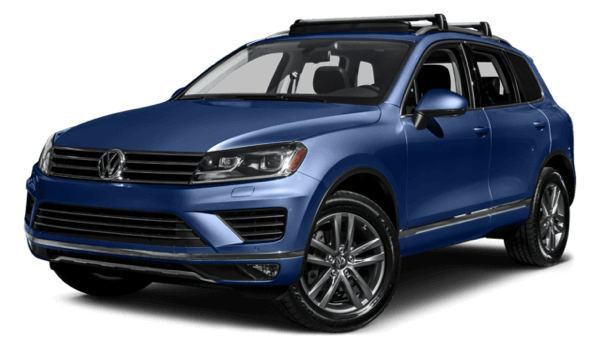 2016 Volkswagen Touareg
Several important features go into purchasing a new mid-size crossover SUV, such as performance, fuel economy, space, and of course, cost. The 2016 Volkswagen Touareg price is almost twenty thousand dollars more than the 2016 Hyundai Santa Fe Sport, and that's just for the base models! Does the Touareg really provide better specs to justify the considerable cost difference?
The 2016 Hyundai Santa Fe Sport price saves you money, and provides you with performance and features that excel over the Touareg.
Sharp Differences in Cost
With numbers side by side, there's quite a gap between the base prices for the Santa Fe Sport and Touareg:
The Santa Fe Sport models:
Santa Fe Sport is $24,950 MSRP
Santa Fe Sport 2.0 Turbo is $31,250 MSRP
The Touareg models:
Volkswagen Touareg V6 Sport is $42,705 MSRP
Volkswagen Touareg V6 Sport with Technology is $49,705 MSRP
Volkswagen Touareg V6 Lux is $53,950 MSRP
Volkswagen Touareg V6 Executive is $60,185 MSRP
Strong Performance and Fuel Economy Savings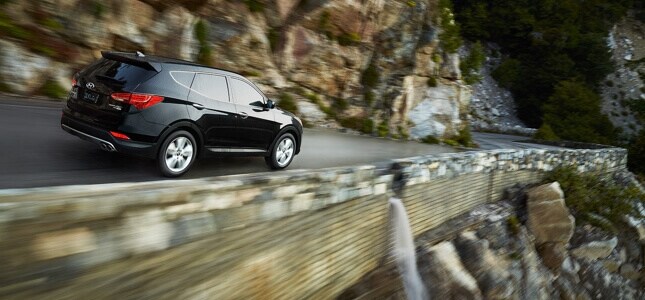 Savings for the 2016 Santa Fe Sport continue over to its fuel economy. The 190-hp 2.4L four-cylinder engine with 181 lb-ft of torque and 264-hp 2.0L turbo-charge four-cylinder engine with 259 lb-ft of torque have EPA-estimates of 20 mpg city, 27 mpg highway, and 23 mpg combined.
The 2016 Touareg's 280-hp 3.6L V6 engine with 266 lb-ft of torque or 240-hp 3.0L V6 engine with 406 lb-ft of torque only deliver EPA-estimates of 17 mpg city, 23 mpg highway, and 19 mpg combined.
Greater Comfort and Space
Comfortable space is key within an SUV. The Santa Fe Sport has 71.5 cubic feet of cargo space with folded seats, and provides second row 39.4 inches leg, 39.1 inches head, and 58.3 inches shoulder room. Cargo space is only 64 cubic feet with seats down for the Touareg, while second row space also disappoints, with 36.7 inches leg, 38.9 inches head, and 56.7 inches shoulder room. 
See the Great Value of the Santa Fe Sport at Hilton Head Hyundai 
Hilton Head Hyundai proudly shows off why the 2016 Hyundai Santa Fe Sport price offers tremendous value, and is superior to what the 2016 Volkswagen Touareg price meagerly offers. Schedule a test drive at our
51 Auto Mall Boulevard, Hardeeville, SC
. showroom and experience the fantastic specs firsthand!