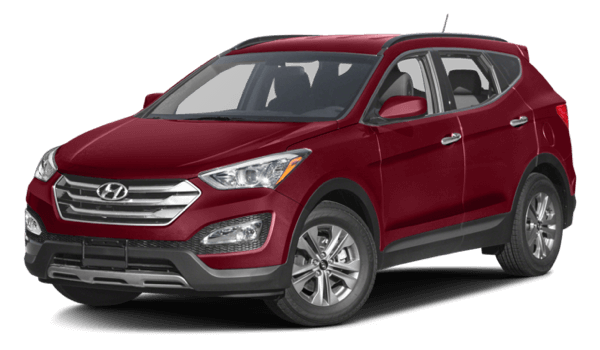 2016 Hyundai Santa Fe Sport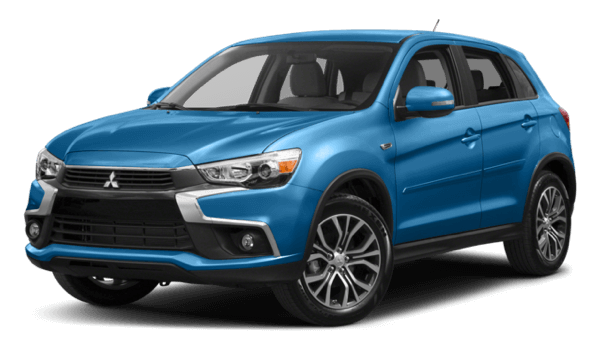 2016 Mitsubishi Outlander Sport
If you are considering the
2016 Mitsubishi Outlander Sport
, you need to glance in the direction of the 2016 Hyundai Santa Fe Sport first. You will thank us when you do as you discover more power, more passenger volume, more cargo space, and more available safety options. Most importantly, however, is that you will see all the ways in which the Santa Fe Sport provides the most value, making the choice an easy one.
Power and Performance
The Outlander offers two engine options and neither is very exciting. You could have a 2.0L I4 that puts out 148 hp or an upgraded 2.4L I4 that produces an underwhelming 168 hp. Meanwhile, the Santa Fe Sport offers a choice between the 190 hp 2.4L I4 GDI or the sportier and more responsive 2.0L I4 turbocharged GDI engine that produces an impressive 265 hp and 269 lb-ft of torque. The Outlander's upgraded engine doesn't even compare with the Santa Fe Sport's base. What's more, the 2.4L I4 turbo offers an additional 100 hp for just about the same fuel economy as the Outlander.
Superior Passenger Volume and Cargo Space
If you are thinking of stretching your legs, you may not be happy with the Outlander, which provides only 95.5 cubic feet of passenger volume compared to the Santa Fe Sport's 108.0 cubic feet. When it comes to cargo space, the Outlander isn't even in the same league, offering a meager 49.5 cubic feet of total cargo space and 21.7 cubic feet behind the second row. Meanwhile, the Hyundai's spacious interior boasts 71.5 cubic feet of total cargo space and 35.4 cubic feet of space behind the back row. When it comes to passenger volume and cargo space, the Santa Fe Sport wins by leaps and bounds.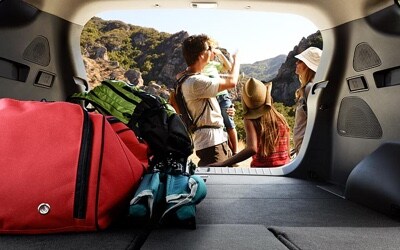 Safety Features
You shouldn't settle for less when considering safety. Thankfully, the Santa Fe Sport is loaded with safety features that help you avoid collisions, protecting you, your family, and those you share the road with. Blind spot detection, Rear cross-traffic alert, Lane Change Assist, and a blind spot mirror are all important safety technologies available in the Hyundai Santa Fe Sport that are not even available for the Outlander Sport. Drive in confidence behind the wheel of the Santa Fe Sport knowing that its safety technologies are intuitively working to detect lane drift, notify you of objects in your blind spot, and covering your back whenever you shift into reverse.
Test Drive the Santa Fe Sport Today
To truly understand how superior the 2016 Hyundai Santa Fe is compared to the 2016 Mitsubishi Outlander Sport,
schedule a test drive
or stop into Hilton Head Hyundai today. Nobody finds value in having less and the Santa Fe Sport has more of all the things that are truly important to you and your family, making it the greater value and only logical choice to make between the two. We look forward to seeing you soon!