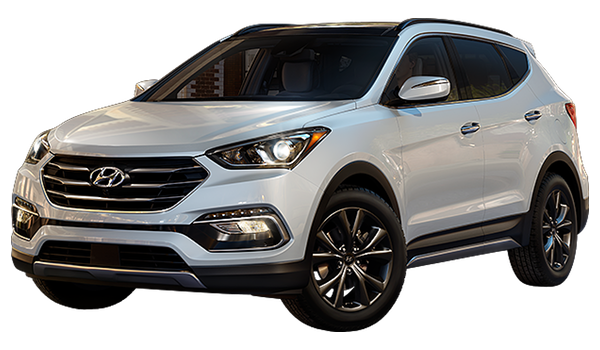 2017 Hyundai Santa Fe Sport
2016 Acura RDX
The 2017 Hyundai Santa Fe Sport is burning up the road all over the Lowcountry this summer, giving drivers a wildly powerful engine, a huge spectrum of exciting technologies to keep you entertained and informed, and a bevy of safety systems designed to ensure your protection. But if you're having doubts about the Sport, just compare it to one of its nemeses, the 2016 Acura RDX, to see just how clearly it excels!
Phenomenal Performance
First thing's first: the 2017 Hyundai Santa Fe Sport is an epically powerful vehicle.
The 2017 Hyundai Santa Fe Sport - The Santa Fe Sport is powered by a 2.4L 4-Cylinder engine that features Gasoline Direct Injection technology and Dual Continuously Variable Valve Timing (D-CVVT). In practice, this means that you'll get 185 hp as well as 178 lb-ft of torque, but the Sport also promises excellent rates of efficiency, with 21 mpg in the city and 27 mpg on the highway, as well as a Drive Mode Select system that features three modes-Eco, Normal, and Sport-and lets you optimize your drive.
The 2016 Acura RDX - Meanwhile, the RDX runs on a 24-Valve SOHC i-VTEC engine that generates 279 hp, but it doesn't get the same efficiency rates as the Sport, nor does it give you Drive Mode Select.
Advanced Technologies
Likewise, the Sport also comes embedded with some of the very latest automotive technologies.
The 2017 Hyundai Santa Fe Sport - Along with SiriusXM Travel Link, which provides advanced travel information at the tip of your fingers, the Sport also comes with Android Auto as well as an Enhanced Blue Link system, letting you run web searches easily from the cabin of your car.
The 2016 Acura RDX - Though the RDX does give you Bluetooth and an On Demand Multi-Use Display system, it does not come with Enhanced Blue Link or many of the Sport's other technologies.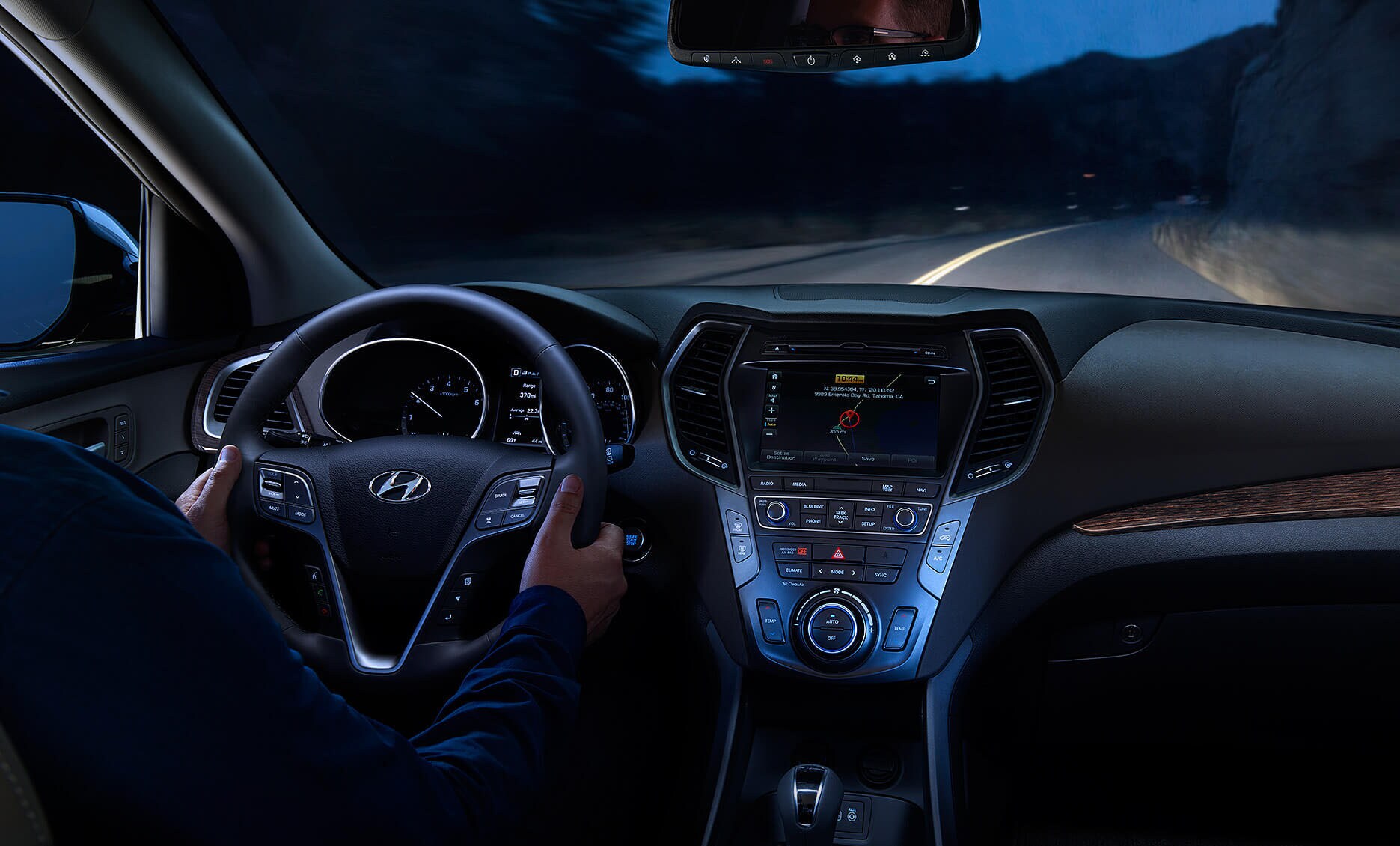 Top-Notch Safety
And then there's the issue of safety.
The 2017 Hyundai Santa Fe Sport - The Sport features a Multi-view camera system, a Rear Cross-traffic Alert and Lane Change Assist system, an Automatic Emergency Braking System with Pedestrian Detection device, Blind Spot Detection, and much, much more.
The 2016 Acura RDX - Sure, the RDX comes equipped with Adaptive Cruise Control and Lane Keep Assist system, but it doesn't gather together the same advanced safety systems as the Sport.
Test Drive the 2017 Hyundai Santa Fe Sport at Hilton Head Hyundai!
Here's the very best part: you can take the 2017 Hyundai Santa Fe Sport out for yourself today. Just visit our dealership at 51 Auto Mall Boulevard in Hardeeville, or give us a call at 800-494-6905 to arrange for a visit. On the other hand, you can always just complete and send this online form and we'll try to answer all your questions as soon as we can. Don't delay: experience the 2017 Hyundai Santa Fe Sport in all its rugged glory today!