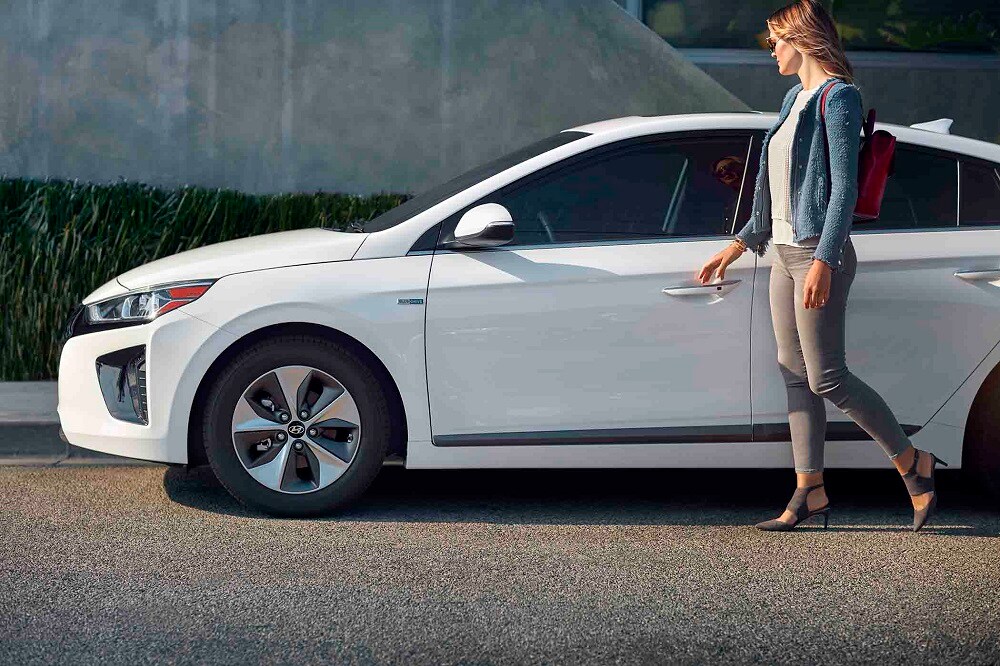 Innovative, efficient, adaptable-
the Hyundai Ioniq
is making waves in the hybrid car segment. Beaufort, Bluffton, and Hilton Head Island drivers may find that it enhances their daily drive in unforeseen ways! Want to learn more? We've got you covered.
The resources on this page are perfect for your Hyundai Ioniq research. You can explore this economical vehicle from every angle imaginable and see if it suits your needs. Contact us at Peacock Hyundai Hilton Head for more information!
Hyundai Ioniq Reviews
The Ioniq is a compact hybrid car with seating for five people. In the state of South Carolina, it's available in both Hybrid and Plug-In Hybrid forms. As a hatchback, it offers plenty of space in the trunk for all your cargo. Plus, incredible EPA fuel economy ratings will have you stopping far less often at the pump.
To study up on the specs and features of the Hyundai Ioniq, read the reviews on this page. In the model review, you'll get broad coverage on this vehicle and its most important qualities. Specialized reviews will dive into detail in specific categories. Some categories we cover include:
Performance & efficiency
In-car technology features 
Exterior & interior features
Safety & driver assistance
Hyundai Ioniq Comparisons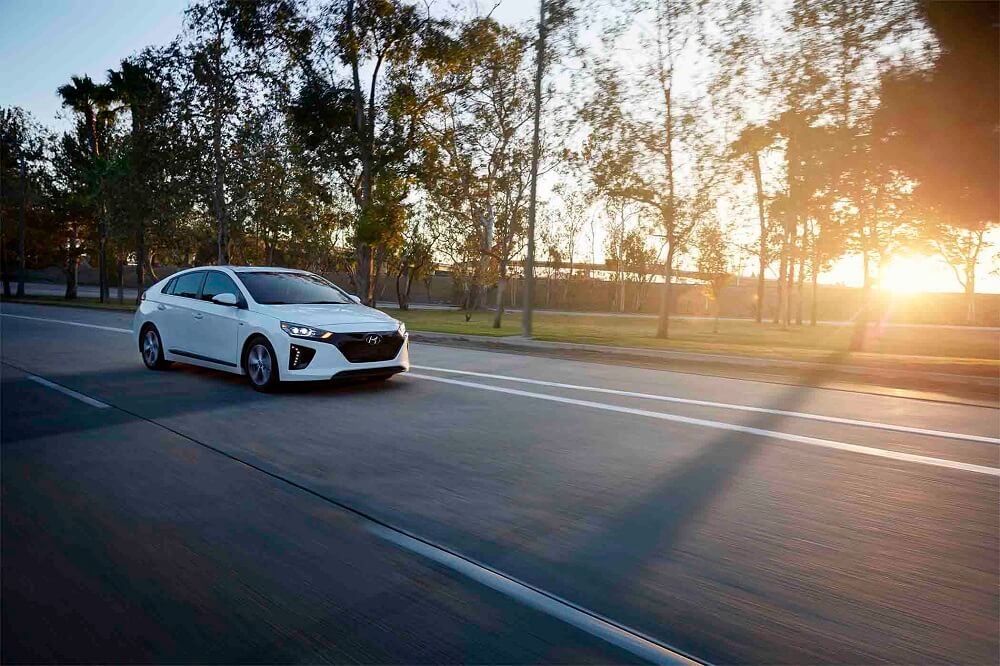 If you're shopping for an efficient daily driver, there are plenty of strong options out there. Want to see how the Hyundai Ioniq compares to its closest competitors? Check out our collection of car comparisons. See head-to-head matchups between the Ioniq and similar hybrid (or non-hybrid) vehicles.
Should you settle on the Ioniq, you'll want to research its trim levels in depth. Each trim offers a different set of features and capabilities. Compare the trim levels and determine which trim is best suited for your driving needs.
Research the Hyundai Ioniq Today
We want to make automotive research as easy as possible for Bluffton, Beaufort, and Hilton Head Island drivers, which is why we've collected all our resources on one page for your convenience.
To get started, just choose an article that interests you and start reading! If you have questions about the Hyundai Ioniq as you research, reach out to us at Peacock Hyundai Hilton Head. We're happy to assist in any way we can.