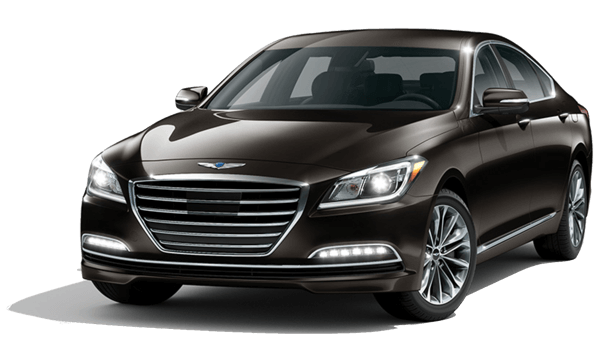 2017 Hyundai Genesis G80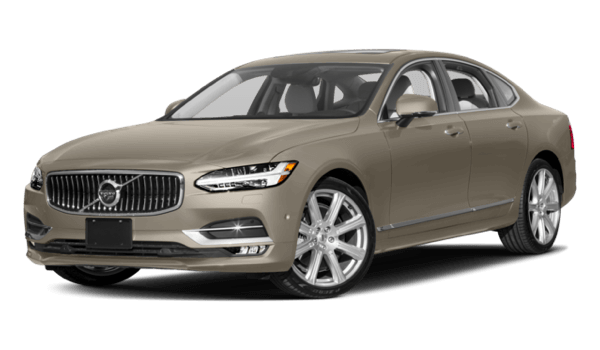 2017 Volvo S90
Luxury meets engine power and technological sophistication in the new 2017 Genesis G80, which features some of the season's most impressive new interior and exterior designs, while also giving drivers a choice between two soon-to-be legendary engines. In order to see just how unique this new Genesis is, you need simply compare it to one of its competitors, the 2017 Volvo S90. Keep reading to see how these two luxury models compare side by side.
Engine Power
Let's begin with comparing engine power.
2017 Genesis G80 - In the Genesis, you'll be able to choose from two engines. Opt for either a 3.8L V6 engine that churns out an impressive 311 horsepower or a 5.0L V8 engine that generates a truly amazing 420 horsepower while also giving you 383 lb-ft of torque.
2017 Volvo S90 - What about the Volvo? It will give you either a Turbocharged 4-cylinder engine that generates a measly 250 horsepower, or a Supercharged 4-cylinder engine that produces a slightly more respectable 316 horsepower. But that's still not much when compared to the Genesis's 420 hp.
Driver Assist Features
Likewise, the Genesis G80 eclipses the Volvo S90 when it comes to driver assist features.
2017 Genesis G80 - In addition to its 8-speed electronic and SHIFTRONIC manual shift modes, the Genesis G80 also gives you Intelligent Drive Mode with Eco, Normal, Sport, and Snow Modes.
2017 Volvo S90 - To be sure, the S90 also gives you some impressive driver assist features as well, including Rain Sensors, a heated windshield, and a graphical head-up display, but it doesn't sport the Genesis's Intelligent Drive Mode system.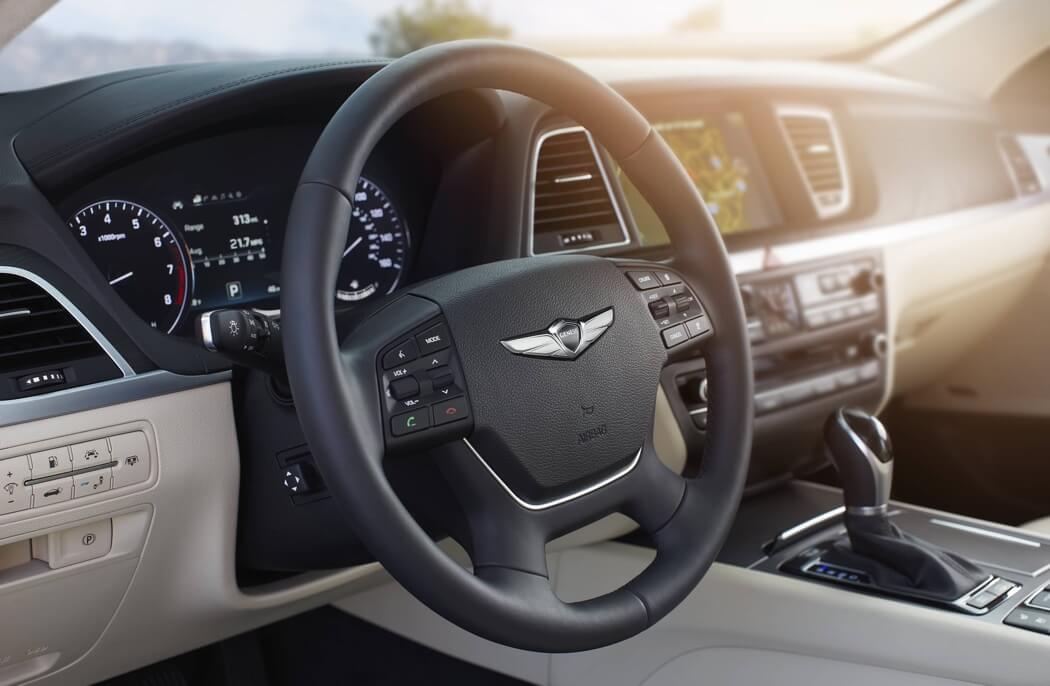 Interior Design
Certainly, both the 2017 Genesis G80 and the 2017 Volvo S90 are luxurious cars, but there are some particular refinements that you're not going to get in the Volvo.
2017 Genesis G80 - Not only will you get ample interior space for both passengers and cargo, you'll also get some uniquely fine stylistic flourishes, including premium leather seats and a genuine matte-finish wood trim. These design details exhibit this car's opulence in an understated way throughout the interior of the cabin.
2017 Volvo S90 - Yes, the S90 also features some particularly fine design perks, including charcoal, blonde, and perforated Nappa leather seats, but it doesn't give you the Genesis's matte-wood finish trim design as an option.
Test-Drive the 2017 Genesis G80 at Hilton Head Hyundai
But there's only one to really experience the all-new 2017 Genesis G80: you've got to stop by our Hilton Head Hyundai dealership and take it out for a test drive. Find us at 51 Auto Mall Boulevard in Hardeeville, or get in touch by phone at 843-208-1234. Alternatively, you can complete and submit this simple online form, and we'll be back in touch with you as soon as possible. Don't wait any longer to explore the new Genesis G80 today at Hilton Head Hyundai!