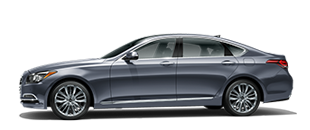 2017 Hyundai Genesis G80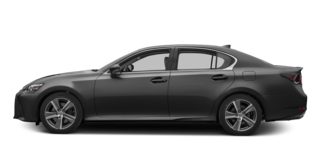 2017 Lexus GS
Looking for a luxury car that boasts unbeatable engine power, stunning interior design, and a range of technologies? Well then you have found your car: the 2017 Genesis G80. Not only does the Genesis give you two colossally powerful engines which promise epic amounts of horsepower and torque, but it also provides some distinctive interior features, all while entering the market at surprisingly affordable prices. See what we mean by comparing the G80 to one of its competitors, the 2017 Lexus GS.
Power and Performance
First of all, the G80 runs on a massively powerful engine that gives you impressive horsepower rates as well as solid efficiency levels.
The 2017 Genesis G80 - The G80 can achieve as much as 311 horsepower with its 3.8L engine, but it can also realize wildly high efficiency rates. Meanwhile, its 5.0L V8 engine enables it to achieve as much as 420 horsepower and 383 lb-ft of torque.
The 2017 Lexus GS - The base-line Lexus, on the other hand, can only get 241 hp, even if it can also realize solid fuel efficiency rates, with 32 mpg on the highway.
Design
What's more, the Genesis offers some particularly exciting design features, too.
The 2017 Genesis G80 - In addition to giving you ample space for both passengers and luggage, as well as one of the season's most lavishly accoutered cabins, the Genesis also comes equipped with an optional panoramic sunroof that will let you bask in the sun this spring and summer.
The 2017 Lexus GS - Even if the Lexus does feature some comparably luxurious touches inside the cabin, it does not provide a sunroof even as an option, unlike the Genesis.
Price
Lastly, the new G80 also enters the market at lower prices than the Lexus.
The 2017 Genesis G80 - For example, the base-line G80 trim can be purchased for just $41,400, while its upper-level trims are priced at not much rates, making this one of the least expensive luxury vehicles around.
The 2017 Lexus GS - On the other hand, the GS is going to cost much more. Its base-line trim alone enters the market at $46,310, while its other trims are consistently more expensive than the equivalent G80 trims.
Explore Power and Style in the New Genesis!
Here's the last, best thing: you can experience all the power and style of the new Genesis G80 yourself by stopping by our Hilton Head Hyundai dealership and taking it out for a test drive. Located at 51 Auto Mall Boulevard, we can always be reached by phone at 843-208-1234, or via this simple online form, too. Don't miss your chance to explore the G80 at Hilton Head Hyundai today!