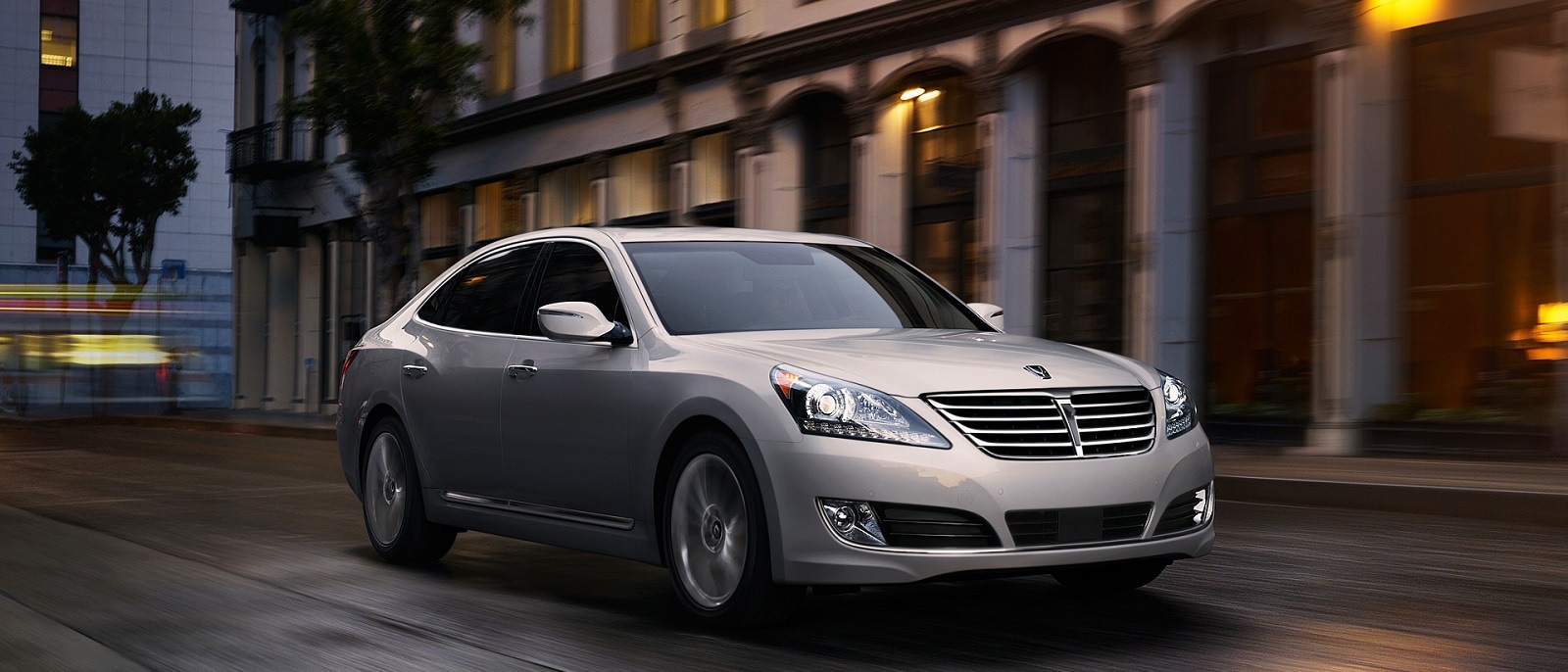 2016 Hyundai Equus Skates into Hilton Head Hyundai
Hilton Head Hyundai, a short distance from Savannah, Beaufort, and Hilton Head Island, is pleased to announce the arrival of the impressive 2016 Hyundai Equus. This premier sedan is the crown jewel of the 2016 Hyundai lineup, possessing equal parts class, power, and design innovation. The Hyundai namesake has been steadily gaining favor as one of the most trusted and sought after names in the automotive market. Its no wonder this fantastic vehicle has been attracting so much attention. At Hilton Head Hyundai, our always-friendly staff is pleased to present to you such a wonderful vehicle. The 2016 Hyundai Equus will undoubtedly leave quite the impression on drivers and spectators alike. Here's a closer look at this stunning new vehicle.
Performance and Plenty of ItThe 2016 Equus has the appearance of a luxury sedan with the kind of power you might expect from a sports car. Thanks to its 429 hp 5.0L V8 and 379 lb.-ft of torque, the Equus will have you charging down the highway at a considerable clip. Moreover, you'll benefit from other premium features such as Electronically-controlled Air Suspension, which is a type of suspension that will help control consistent height and pitch. The Equus also benefits from the implementation of standard Rear Wheel Drive, allowing for greater balance and control. 8-speed Automatic Transmission will allow for smooth shifting between gears, and compliment perfectly the expansive 5.0L V8 resting beneath the hood. The result is clear: Hyundai has outdone itself in terms of performance with this winning sedan, the 2016 Hyundai Equus.
Innovative Design and Technology
Both the interior and exterior of the 2016 Equus pronounce defiantly the automakers' intent on creating a superior breed of sedan. Outside, you're looking at a smooth design, a vehicle built of sharp contours and minimalist intentions. Inside, you've got a world of materials and tech. For starters, you're stepping into a realm wrapped in leather, splashed with wood grain. Technologically, the Equus possesses dominant traits, such as 12-way power adjustable driver seat for ultimate comfort. A massive 9.2 inch display interfaces a powerful Driver Information and Navigation System. Display is everything: Heads-up Display projects vital information directly onto the windshield of your vehicle. The future is certainly now. The list goes on, featuring aspects like Lexicon Audio with 17 speakers, standard.
Experience the Excellence of Equus
The 2016 Equus is a truly extraordinary sedan. With bold performance aspects such as a ferocious V8, this automobile skates the line between luxury and supercar most expertly. Design and technology are at the forefront as well, providing you with the ultimate experience in driving. Available at Hilton Head Hyundai, don't hesitate to stop in and see the fantastic 2016 Hyundai Equus today.