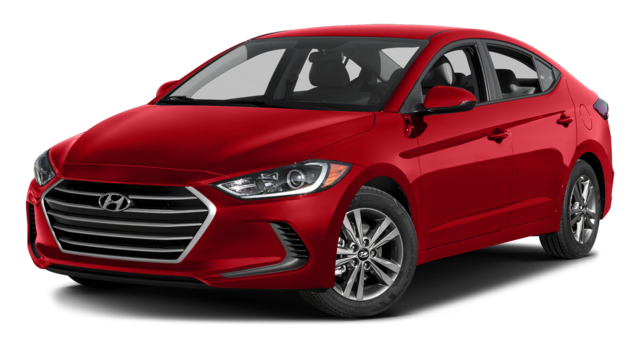 2017 Hyundai Elantra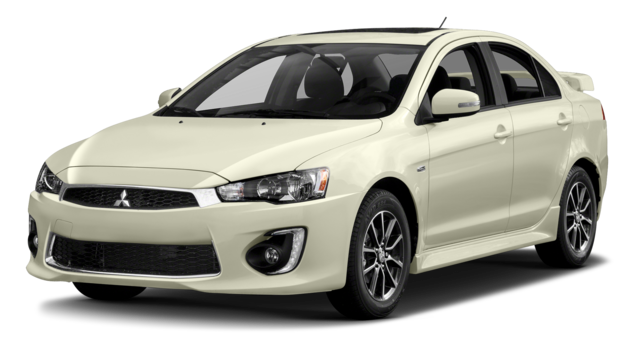 2016 Mitsubishi Lancer
Luxury marries power in the new 2017 Hyundai Elantra, a vehicle that puts at your disposal a wildly powerful engine that generates awesome amounts of horsepower and high rates of efficiency while also giving you access to some of the most advanced technologies, as well as a raft of safety devices to ensure the security of you and your passengers. In order to see just how superior this car is, simply compare it to one of its arch-rivals, the 2016 Mitsubishi Lancer.
Power
First thing's first: power. To be sure, the Elantra promises a lot of it.
The 2017 Hyundai Elantra - For example, the Elantra is powered by a formidable 2.0L Atkinson Cycle 4-cylinder engine that produces 147 hp, even while it also guarantees you high rates of efficiency, providing 38 mpg on the highway when outfitted with a 6-speed automatic transmission. At the same time, though the Elantra gives you increased control over your drive, with a Drive Mode Select device that gives you three modes-Normal, Eco, and Sport-allowing you to maximize traction and performance no matter your conditions.
The 2016 Mitsubishi Lancer - The Lancer, on the other hand, runs on a 2.0L I4 DOHC 16-Valve engine that does generate 148 horsepower, but it does not come with the Elantra's Drive Mode Select system or offer the same efficiency rates.
Technology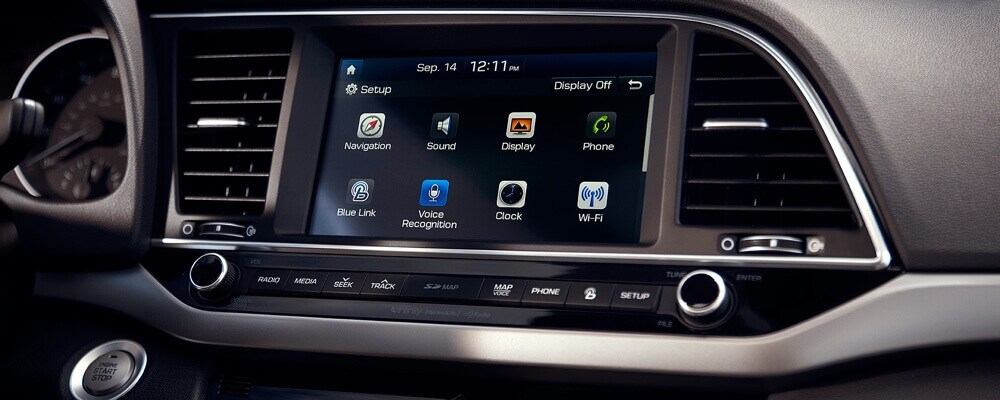 Then there's the Elantra's status as a particularly smart vehicle, boasting devices to keep you entertained, informed, and connected.
The 2017 Hyundai Elantra - Similarly, the Elantra also puts at your fingers tips a range of advanced technologies, including Android Auto and Apple CarPlay, which make it possible to plug your smartphone directly into the car and access all your own music. But you'll also get an available Tech Package, with a 3.5-inch TFT monochromatic cluster display and beautiful LED Daytime Running Lights, as well as Bluetooth capabilities.
The 2016 Mitsubishi Lancer - The Lancer offers a few decent audio systems-for example, you'll get a 6-speaker stereo as well as a 6.1-inch touch panel with which to operate it-but you'll get nothing like the Elantra's Tech Package, nor will you have access to Apple CarPlay.
Safety
Last but not least, the Elantra is outfitted with a range of the most cutting-edge safety systems as well.
The 2017 Hyundai Elantra - Not only do you get a Forward Collision Warning System, which warns you of impending accidents, but also Lane Departure and Lane Keep Assist programs to prevent highway drift, as well as a host of other programs as well.
The 2016 Mitsubishi Lancer - The Lancer gives you Anti-Lock Braking, Active Stability Control, Traction Control, and some other systems, but it doesn't provide you with the Elantra's unique Forward Collision Warning.
Experience the 2017 Hyundai Elantra Today!
Perhaps the most exciting thing is that you can explore the 2017 Hyundai Elantra yourself simply by visiting our Hilton Head Hyundai dealership to take it out for a test drive. Located at 51 Auto Mall Boulevard in Hardeeville, we can also be reached at 800-494-6905. At the same time, you can also reach out to us by completing and sending to use this easy-to-use online form. Don't hesitate: contact Hilton Head Hyundai today to learn more about the 2017 Hyundai Elantra!