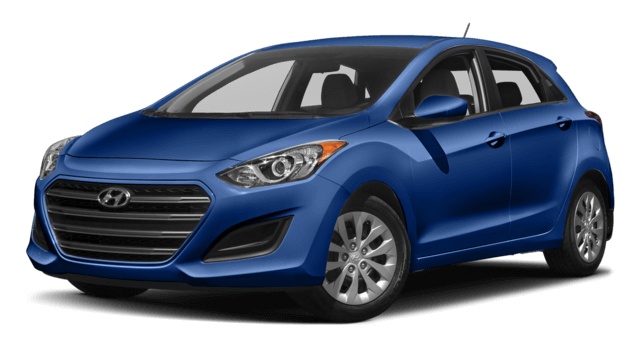 Sporty, sleek, and stylish, the new 2017 Hyundai Elantra GT ,also features some of the very best in engine performance, sophisticated technologies, and reliable safety devices designed to keep you and your passengers as secure as possible. But that's just the beginning, because the new Elantra GT also features some of the most striking interior and exterior specs around, as well as being available at some impressively low prices, too. Just read on for all of the exiting details about this awesome new vehicle!
Trims and Prices
While the Hyundai Elantra trims are numerous, there is only a single 2017 Hyundai Elantra GT, and it enters the market at just $18,800.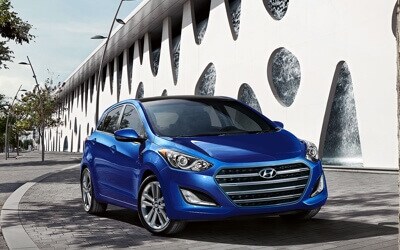 Engine Power
But now let's turn to what really matters: the new Elantra GT's phenomenal engine power!
For example, the Elantra GT gives you an Inline 2.0L engine that is able to generate a wildly high 173 hp while also giving you 154 lb-ft of torque and a DOHC 16-valve with D-CVVT drivetrain as well
Meanwhile, the Elantra GT's FWD is standard, but also standard is its 6-speed manual transmission
On the other hand, you can look forward to an optional 6-speed automatic transmission with SHIFTRONIC and Active ECO System
Finally, optional sport-tuned suspension gives you some of the very best in performance, while motor-driven power steering augments your drive even more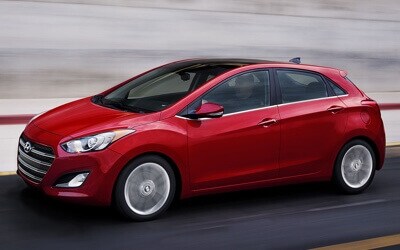 Interior Dimensions
What's more, the new Elantra GT also features some generous interior space, allowing you to fit in both passengers and as much cargo as you could hope to bring. For example, the GT provides:
96.1 cubic feet of passenger volume
23 cubic feet of cargo volume with the rear seats up
And 51 cubic feet of cargo space with the rear seats down
At the same time, the new GT allows you and your passengers to really stretch out, with 40 inches of headroom in the front and 34 inches of legroom in the back, as well as ample space  for legroom in the front, too. Meanwhile, a panoramic sunroof allows the sunlight to pour in, while the GT also keeps you cool in the summer with a dependable AC system, and dual-automatic temperature control and a CleanAir Ionizer and Auto Defogging System.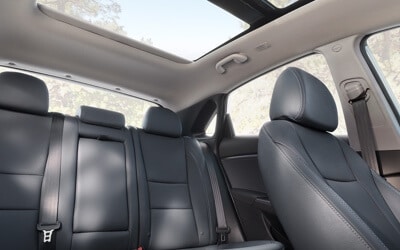 Technology
Now let's turn to the GT's lightning-fast technologies. From entertainment and information to connectivity, the GT is going to keep you and your passengers plugged in and engaged through the drive, with all of the following (as well as much more):
A 7-inch navigation system with high-resolution display that is able to provide you directions no matter where you are on your route, as well as the locations of destinations and even gas stations and restaurants
HD Radio, which gives you access to streaming internet options throughout the drive
Android Auto and Apple CarPlay support, meaning that you'll be able to connect your smartphone directly to the Elantra GT in order to stay in touch with friends and family at all times
Bluetooth hands-free phone, enabling you to place calls on the road without even having to take your hands off of the wheel
Steering-wheel mounted audio controls, allowing you to adjust the volume and make track selections in no time at all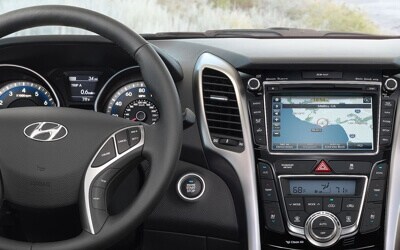 Safety
Finally, the GT is also equipped with some state-of-the-art safety systems too:
An assemblage of airbags, including Driver's Knee airbags, is designed to keep you and your passengers as safe as possible by providing you with a web of protection
Auto Defogging System, which keeps the windshield as clear as possible no matter the weather conditions you face by relying on sensors to detect humidity
Vehicle Stability Management, which keeps the car as stable as possible when you're hurtling down the highway at the highest of speeds
Antilocking braking, which allows you to trust in your GT to give you the most dependable braking services you could hope for
A high-tensile steel body, which gives the car a lighter, stronger, more rigid body and channels the force of an impact away from the passengers inside of the cabin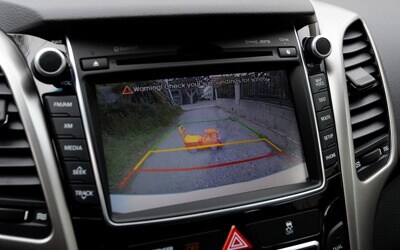 Test Drive the 2017 Hyundai Elantra GT Today
Best of all, if you want to test drive the new 2017 Hyundai Elantra GT yourself, we urge you to pay us a visit at our Hilton Head Hyundai dealership, which is located at 51 Auto Mall Boulevard in Hardeeville. At the same time, we can also be reached at 843-208-1234, or via this easy-to-use online form, too. Don't delay: get on down to Hilton Head Hyundai in order to test drive the new Elantra GT!