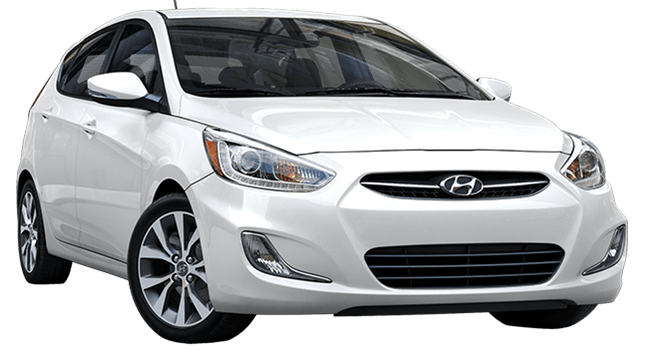 2017 Hyundai Accent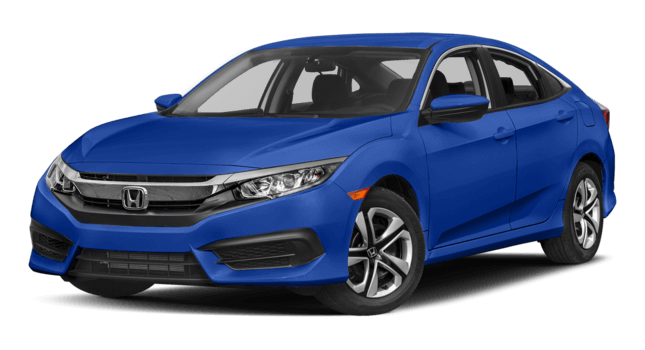 2017 Honda Civic
Are you in the market for a vehicle that yokes together the very best in engine power, technological sophistication, and style? Then look no further: the 2017 Hyundai Accent has arrived! Not only does it boast the best in performance features and beautiful design, but it also comes at a remarkably low price, especially when compared to other similar vehicles on the market. Still having doubts? Just compare the Hyundai Accent to one of its competitors, the 2017 Honda Civic, to see what we mean!
Interior Space and Luxury
Let's begin with the Accent's interior splendor and spaciousness.
2017 Hyundai Accent - On the one hand, the Accent provides drivers with a huge amount of interior space-and 47.5 cubic feet of cargo space, as well-but it also boasts some striking interior refinements, including Piano Black and Metal Paint accents.
2017 Honda Civic - Sure, the Civic does offer a comparable amount of interior volume and cargo space, but it doesn't display the same lavishly designed interior as the Accent.
Exterior Design
Yet in addition to its interior design, the Accent also exhibits striking exterior allure as well.
2017 Hyundai Accent - The Accent gives drivers a gorgeous rear spoiler, a chrome accent front grille, heated side mirrors, and even projector headlights with LED accents, making this one of the most stylish cars on the road.
2017 Honda Civic - Yes, the Civic also sports a unique exterior design, but it does not begin to compare to the Accent, especially given its lack of a chrome accent front grille.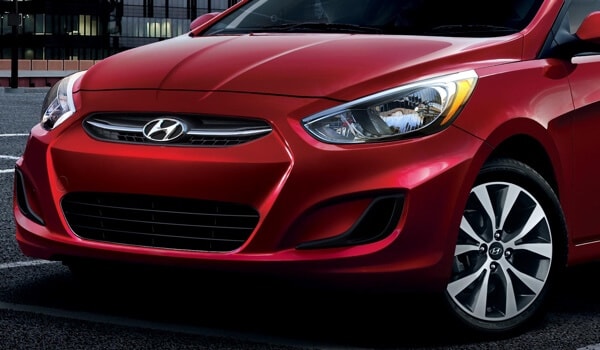 Price
Finally, the Hyundai Accent is uniquely affordable, entering the market at a strikingly low price.
2017 Hyundai Accent - At only $14,775, the base-line trim of the Hyundai Accent makes all this car's performance, technology, and safety features available at an astonishingly affordable price, and none of the trims will cost more than $17,000.
2017 Honda Civic - The base-line trim of the Civic, on the other hand, will cost you quite a bit more--$18,740, to be precise-and its other trims are far pricier than any of the Accent's.
Test-Drive the 2017 Hyundai Accent at Hilton Head Hyundai!
Best of all, you can take the new Accent out for a test drive yourself by visiting our Hilton Head Hyundai dealership. Located at 51 Auto Mall Boulevard in Hardeeville, we can also be reached at 843-208-1234 or you can always get in touch by filling out and sending this online form. When it comes to choosing a car that combines the best in performance, technology, safety, and price, it's hard to beat the 2017 Hyundai Accent. Don't delay: visit Hilton Head Hyundai today to take this stylish compact out for a spin around town!