Small cars make driving more efficient, affordable, and stylish than ever before. If you have your eye on the Hyundai Accent, you'll want to learn more about it as you shop. The resources on this page can help Hardeeville, Bluffton, and Hilton Head Island drivers with their Hyundai Accent research.
We have a wide selection of articles available, all for your benefit. Research the Hyundai small car in detail and reach out to us at Peacock Hyundai Hilton Head to learn more!
Accent Reviews 

Accent Comparisons 
Researching the Hyundai Accent  
With roomy seats, user-friendly tech, and lively handling, the Accent is practical and fun to drive. It's quite stylish, too, and we want to help local shoppers discover its most essential qualities. Among the articles on this page, you'll find:
Hyundai Accent model reviews
Hyundai Accent trim level reviews
Vehicle comparisons
These articles offer you a way to research the Hyundai Accent from various angles. Whether you're just starting your research or delving into minute detail, you'll find resources well-suited to your needs. Our articles cover a wide range of categories, from performance specs to in-car technology.
Streamline the Research Process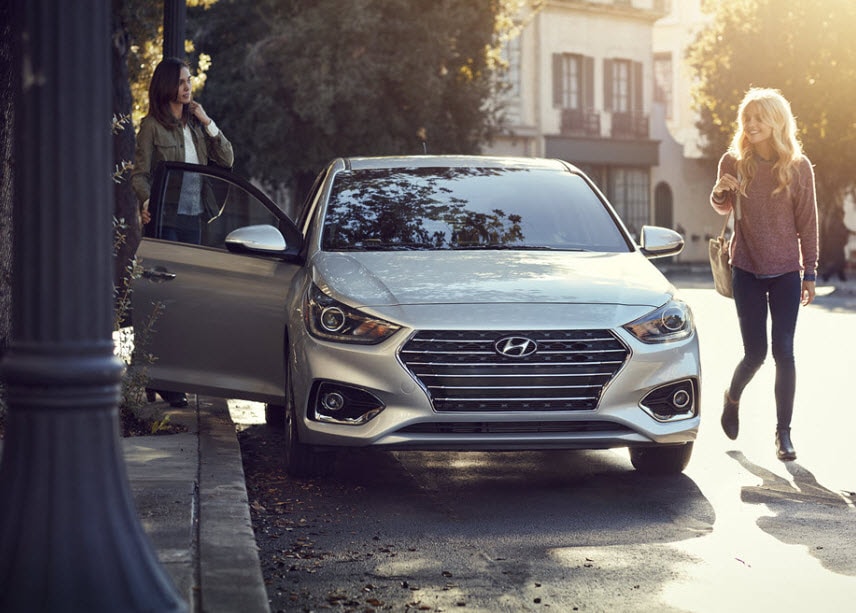 We know many drivers have a busy schedule, but automotive research is important. A car is an investment of time and value, and it's important to get your choice right. Our research library is designed for shoppers on the go.
For your convenience, everything you need to get started is here on this page. We hope this streamlines the process and makes researching the Hyundai Accent faster than ever, all without sacrificing quality.
Easy-to-read yet informative, our articles will cover the standout features of the Hyundai Accent, such as its advanced safety systems and infotainment features. In addition to learning what each feature does, you'll discover how it can benefit you.
Test Drive the Hyundai Accent at Peacock Hyundai Hilton Head
Ready to set the wheels in motion? We've made it easy to start your Hyundai Accent research: Just follow the link to the article that interests you most and start reading.
If you have any questions as you research, contact us at Peacock Hyundai Hilton Head. We're always happy to help Hardeeville, Bluffton, and Hilton Head Island shoppers see what the Accent can do!