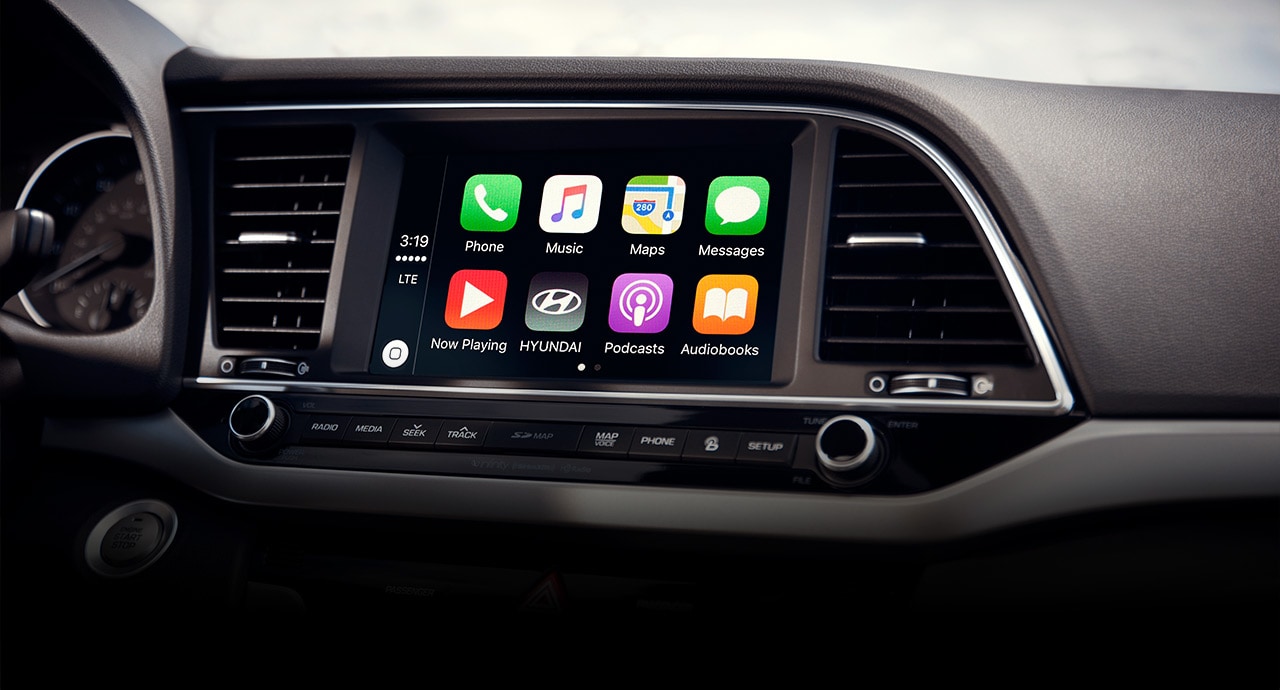 Drivers now have even more reasons to be excited for the 2017 Hyundai Santa Fe, and the 2017 Hyundai Santa Fe Sport, as both will feature Apple CarPlay® and Android Auto™ software support and updates! It's part of Hyundai's commitment to providing drivers with as much enhanced and beneficial technology as possible, and something that will be available in all new makes and models moving forward. Additionally, the free app upgrades are now available for select older models, so the state of the art features can augment them as well. Let's learn a little more about this exciting new update.
Increased Driver Focus with These Integrations
Apple CarPlay® and Android Auto™™ are amongst the top technological features found within the Hyundai line-up, offering comprehensive voice-commanded capabilities. Drivers thus can access their favorite songs or podcasts without ever having to take their hands off the wheel. Below are the pre-2017 models eligible for upgrades through MyHyundai.com, the manufacturer's YouTube channel, or through their local dealership:
2015 Hyundai Azera / 2016 Hyundai Azera
2016 Hyundai Velostar
2016 Hyundai Sonata Hybrid
2016 Hyundai Sonata Plug-In Hybrid
All that's needed is the Navigation's SD card and the vehicle's VIN, and then dependent upon Internet speed, the download time takes about one to three hours, and then about forty minutes for the software.
The integrations take an already terrific system and create a seemingly second pair of eyes that's solely intent on safe and concentrated driving.  Apple CarPlay® acts as an extension of your iPhone, and allows for making and receiving calls and messages through Siri-activated steering wheel controls. It also syncs with your car's dials, buttons, and touchscreen, so you can easily access it while your vehicle is idle, or a passenger can assist with its activation. Working off of the Android 5.0 Lollipop platform or higher, Android Auto™ also incorporates the fully detailed communications, entertainment, and navigation features found on your smartphone.
Contact Hilton Head Hyundai for Apple CarPlay® and Android Auto™ Updates
Contact Hilton Head Hyundai to learn more about the Apple CarPlay® and Android Auto™ software updates for your vehicle! We're here at 51 Auto Mall Blvd., Hardeeville, SC. Monday through Sunday, or you can call us at 800-494-6905, or message us online about your tech upgrades. Experience your vehicle's amazing capabilities!