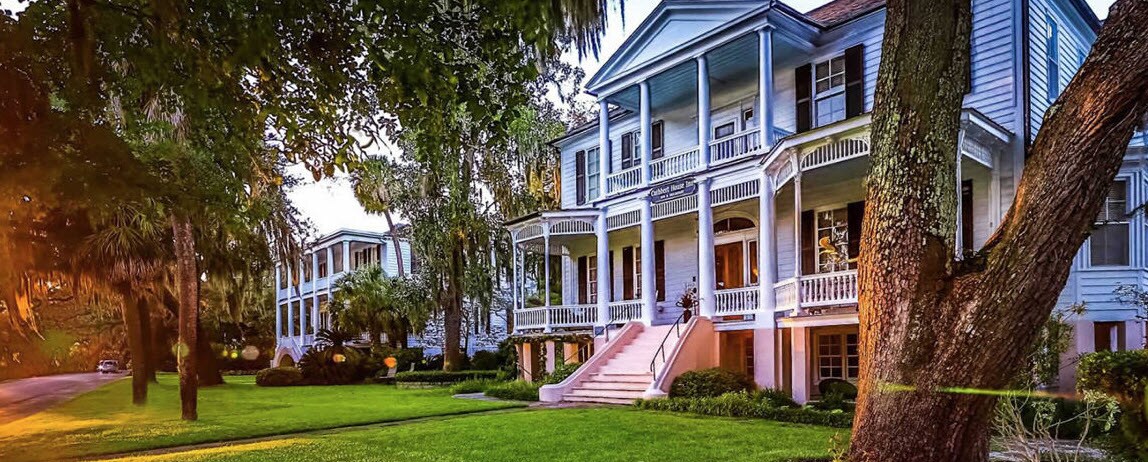 Why spend a weekend away at a bed and breakfast? It's about more than just a meal and a place to sleep. The best bed and breakfasts offer an elevated atmosphere, creating an experience that melds picturesque fantasy with a lavish lived experience.
In our business spotlight this month, we want to focus on one fine establishment that does just that: the Cuthbert House Inn. With its Southern charm, rustic history, and beautiful Beaufort location, this bed and breakfast will bring you back to a romanticized Antebellum past. We're here to act as your time-traveling tour guides!
Experience Southern Charm & History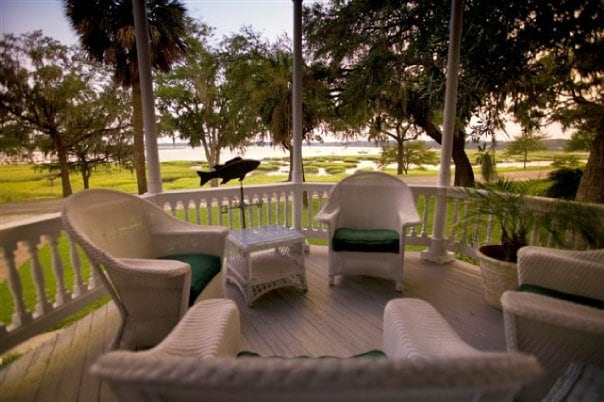 Nestled along South Carolina's Intercoastal Waterway, the Cuthbert House Inn offers pleasing waterfront views from the veranda and the luxury of cooling southern breezes off the coast.
It was originally built around the turn of the 19th century for the Cuthberts, a family of wealthy plantation owners who wanted to profit from the same breezes that guests today can enjoy.
Guest rooms offer all manner of modern convenience, from cozy fireplaces to clawfoot bathtubs and spacious reading areas to free Wi-Fi access. Every suite will fully encompass you in luxury, warmth, and extravagance. The Honeymoon Suites, in particular, are perfect for newlyweds or any couple looking to get away from it all. Between the amenities, furnishing, and décor galore, this is not a stay you or your loved one will soon forget. From full Southern-style breakfasts every morning to complimentary hors d'oeuvres and drinks at sunset, you'll be well cared for during your stay.
Explore Historical Beaufort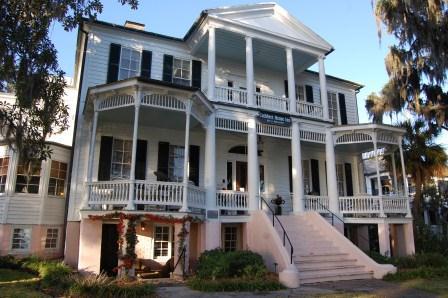 When you stay at the Cuthbert House Inn, adventure and excitement is always close at hand. The bed and breakfast is close to beautiful beaches, lush golf greens, and the bustling center of downtown Beaufort. If you're not one to sit around, you'll find many unique experiences to revel in.
Head into the Beaufort Historic District and tour the shops and local art galleries, such as the Rhett Gallery. You can borrow a bike or rent a kayak and drink in the natural experiences in this coastal town. For those so inclined, self-guided tours are the best way to absorb Beaufort's history.
When you're ready to grab some grub, there are plenty of great restaurants to visit for a hearty taste of Lowcountry cuisine. Try local favorites, such as the Saltus River Grille and Breakwater Restaurant & Bar, for a true taste of Southern comfort food!
Plan Your Stay at the Cuthbert House Inn
Whether it's a honeymoon, romantic getaway, or some well-earned family quiet time, there's no better place to relax and rejuvenate than the Cuthbert House Inn. Follow their Facebook page or check them out online and learn more about guest rooms, breakfast, and things to do in Beaufort during your stay!