In chemistry, electrostatic attraction brings oppositely charged ions together in a process dubbed ionic bonding.
In the same way, the electric motor in the 2019 Hyundai Ioniq Hybrid bonds power and efficiency together like never before. Shoppers across Hardeeville, Bluffton, and Hilton Head Island want to see what this car can do. 
At Peacock Hyundai Hilton Head, we'll walk you through the essential specs and features in this car review. See whether this hybrid car, with its modern looks and innovative powertrain, is ideal for your daily drive!
2019 Ioniq Hybrid: Exterior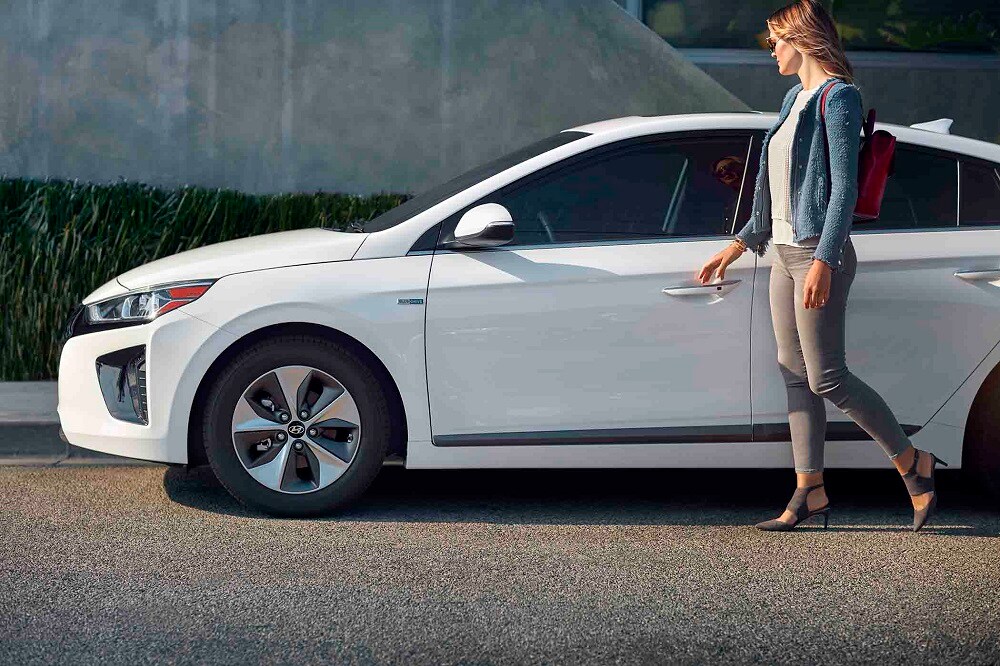 Hybrid cars aren't usually known for exterior flair, but the 2019 Ioniq Hybrid kicks all the old assumptions to the curb. This hybrid has style, and it starts with efficient design.
This car was sculpted from front to back for aerodynamic efficiency, from the sloping fastback rear to the perfect angle of the windshield. The result? A drag coefficient of 0.24, helping the Ioniq slice through the wind like a hot knife through butter.
Plus, with standout paint colors-Intense Blue, Scarlet Red Pearl, and a sophisticated Black Noir Pearl-you can ensure that this ride turns heads on the road.
Performance: Isn't It Ioniq?
Get behind the wheel of the Hyundai Ioniq Hybrid, and you'll find yourself fueling up far less. This car's powertrain is groundbreakingly efficient, pairing a 1.6L 4-cylinder engine with an interior-permanent magnet synchronous motor.
The result is a combined 139 horsepower-plenty to move a car this light, with a curb weight of roughly 3,000 pounds. The fuel economy ratings, though, are out of this world. The base trim, the Ioniq Blue, gets an EPA-estimated 57 city and 59 highway MPG.
With a fuel-sipping engine like that, you can spend more time on the road and less at the pump. Combine that with this car's smooth suspension and adept cornering, and you have a ride that makes a satisfying daily driver.
Practical Interior Features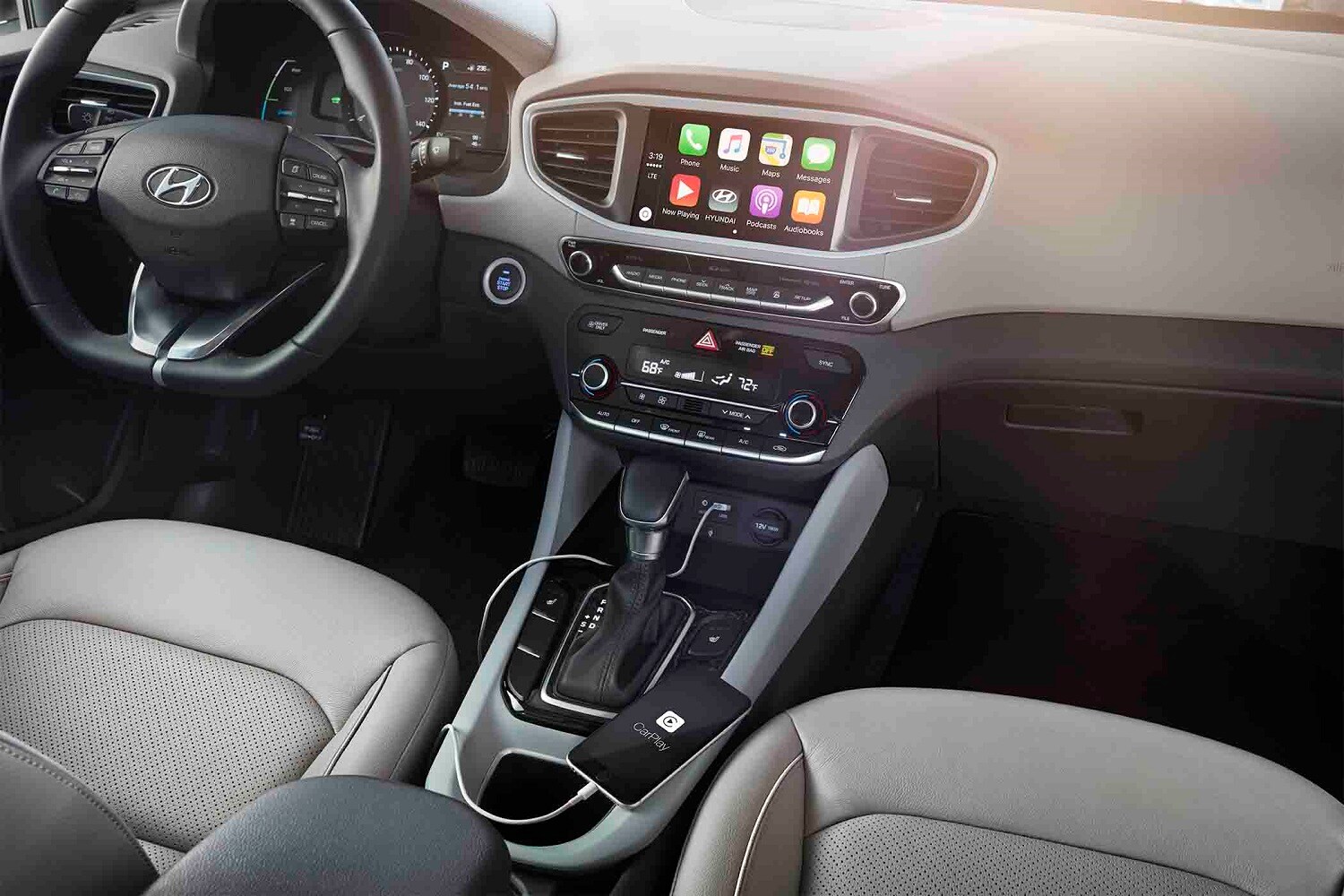 The Hyundai Ioniq Hybrid really leans into its theme with the interior design. The standard premium cloth seating comes in your choice of Beige or Charcoal Black. Choose the latter, and you'll find a lively pattern of multi-shaded dots, evoking that busy, electrified look of ionic compounds. 
If you prefer, leather seating is standard on the top trim for a more deluxe experience. Technology is ever a high point in Hyundai cars, and it is here, too: A touchscreen infotainment system with Apple CarPlay™ and Android Auto™ comes standard, so you can use your apps on the go.
What about space? The hatchback-style trunk, a result of aerodynamic design, is excellent for cargo room as well. You'll have 26.5 cubic feet behind the rear seats for everything from vacation luggage to outdoors gear, and you can fold the rear seatbacks for more flexibility.
Where Can I Find the 2019 Hyundai Ioniq Hybrid?
The 2019 Hyundai Ioniq Hybrid is an electrifying car in more ways than one. Now that you've read our car review, you may want to try it out for yourself-and what better way to do that than a test drive? Schedule your test drive at our Hyundai dealership today!
If you live near Hardeeville, Bluffton, or Hilton Head Island, you can slide into the driver's seat of the Ioniq here at Peacock Hyundai Hilton Head. Contact our sales team to learn more about this exciting hybrid car!